Breaking: Gov. Ahmed Emerges Winner Of Kwara Guber Polls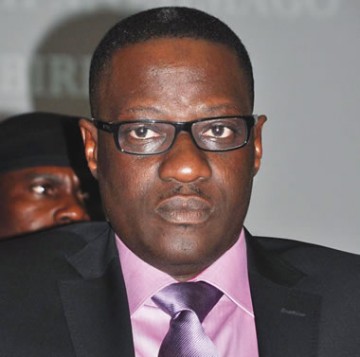 Estimated Reading Time: <1
by Chris Nomjov
The Independent National Electoral Commission(INEC), on Sunday night declared Governor Abdulfatah Ahmed of Kwara State as the winner of Saturday's governorship elections in the state.
Ahmed who contested the election under the platform of the  All Progressives Congress (APC) polled 295,832 to beat his rival candidate of the Peoples Democratic Party (PDP), Senator Simeon Ajibola who scored 115,220.
The candidate of the Labour Party, Dr Mike Omotosho scored 2973 to emerge the second runner up in the election.
The Returning Officer and Vice chancellor of the Federal University of Technology, Minna, Professor Musbau Akanji announced the results at the INEC collation centre in Ilorin, the state capital.
According to the results,APC scored 5525 in Isin while PDP polled 4202 and LP 97. In Oke-Ero, APC polled 6631, PDP (3815) and LP (36) while in Ekiti, home to the PDP candidate, Senator Simon Ajibola, APC polled 6269 to beat PDP which scored 4398 and LP (229).
In Offa, APC scored 18,569, PDP (4778) and LP (110). In Oyun APC scored 10267 while PDP polled 4916 and LP 36 while in Asa APC polled 18363 with PDP scoring 6186 and LP 56.
In Ilorin South APC scored 21,220 while PDP polled 11, 439 and LP (519) and in Patigi APC scored 16,335 while PDP polled 3,033 and LP (13). In Irepodun APC polled 14, 970 while PDP polled 7,380 and LP (103). In Edu, APc scored 22,963 to beat PDP (9229) and LP (36).
Other results include Ilorin East where APC scored 25,700, PDP (10,923) and LP (296) while in Ifelodun APC polled 25, 528 against PDP (8086) and LP (521). For Moro local government area, APC scored 16,614 against PDP (6,630) and LP (521). At Ilorin West local government area, the APC polled 53, 284 against PDP (18, 196) and LP (555), Baruten, APC18734, PDP,9374 and Kaiama,APC,14850 while PDP scored 2935