"Why Is Governor Amaechi Moving From One Polling Unit To Another, Does He Now Work For INEC"?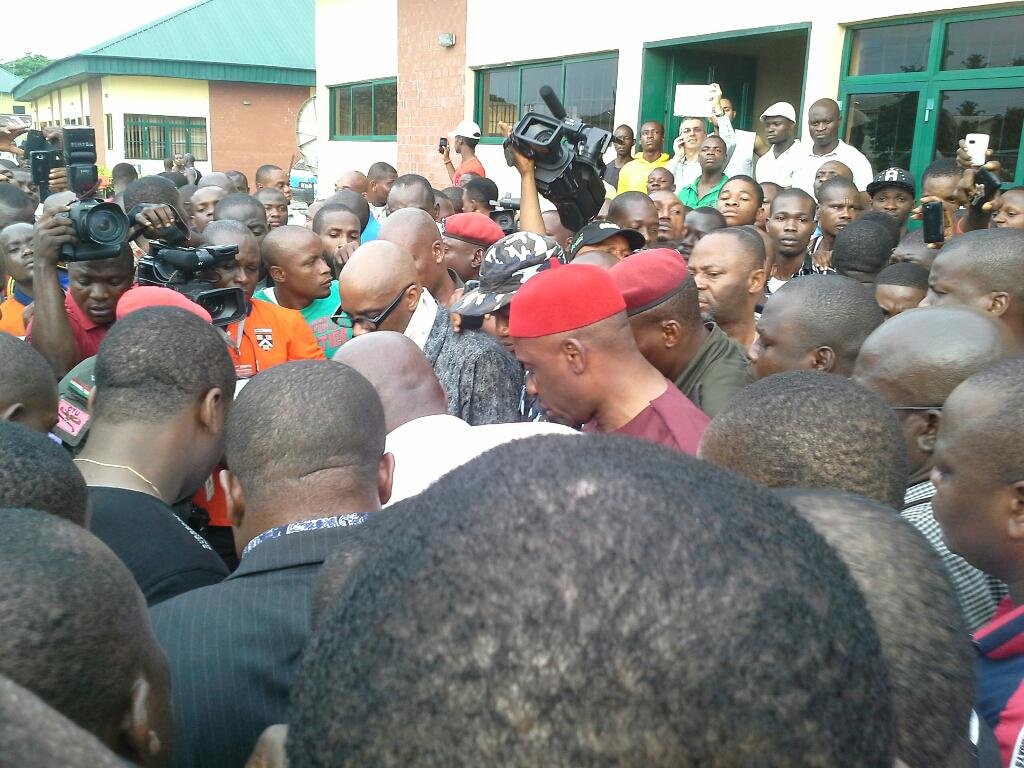 Estimated Reading Time: <1
by Musa Abdullahi
Unrestricted movement of Amaechi, will disrupt Rivers poll according to the Peoples Democratic Party, (PDP), Chairman, Adamu Muazu. Amaechi is pictured moving around polling units in Rivers State…
Mu'azu has condemned the unrestricted movement of Governor Rotimi Amaechi saying his actions will disrupt the ongoing poll in Rivers State.
So why is Governor Rotimi Amaechi moving around from one polling unit to the other? Does he now work for INEC? What is all this? #AM

— Ahmadu Adamu Muazu (@Muazuaa) April 11, 2015
The ruling party then followed with series of tweets condemning the actions by the governor at a time the Independent National Electoral Commission, INEC had warned public servants not to move around during the polls.
Governor Rotimi Amaechi of Rivers State should stop impunity in Rivers State. He is not above the law.

— PDP Nigeria (@PdpNigeria) April 11, 2015
The attempt by APC thugs to disrupt elections in some parts of Rivers State will never work. The people must be allowed to vote peacefully.

— PDP Nigeria (@PdpNigeria) April 11, 2015
We condemn the unrestricted movement of Governor Rotimi Amaechi. His movement around Polling Units is aimed at disrupting the elections.

— PDP Nigeria (@PdpNigeria) April 11, 2015
Amaechi's plan is to use his state sponsored thugs to disrupt Rivers State elections so that elections will be postponed.

— PDP Nigeria (@PdpNigeria) April 11, 2015
Photo Credit: Cheta Nwanze