PDP Members Decamping To APC Are "Stomach Politicians" — Niger Governor, Aliyu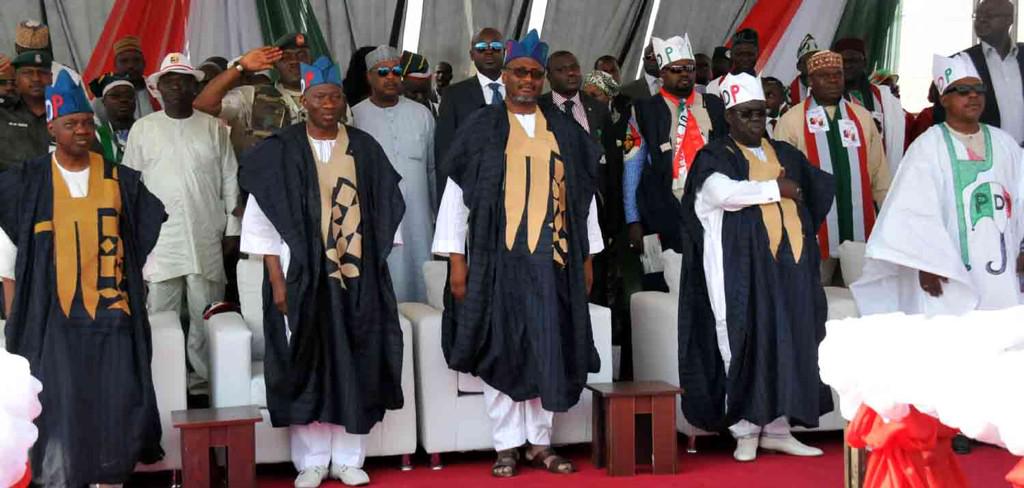 by Musa Abdullahi
The Governor of Niger State, Mu'azu Aliyu, has described politicians defecting from the Peoples Democratic Party to the All Progressive Congress as people who are suffering from poverty of integrity, morality and principle.
Mr. Aliyu who was receiving guests at his office Wednesday in Minna, the Niger State capital, said electorates should not be deterred by defections from the PDP adding that those who should worry are members of the APC that will soon have problems of political profiteers in their hands.
"I will rather resign from politics instead of defecting from PDP. Those defecting from PDP based on the outcome of the presidential and National Assembly election lack principles of integrity and morality, they are indeed stomach politicians."
"For principles of integrity, morality, we have chosen to remain in PDP. I heard people insinuating that I have dumped my party candidate for the APC candidate. It is a lie, I will never do such a thing."
Speaking on the forthcoming election, he said the accusation by the Niger State APC against the PDP in terms of plans to rig in the April 11 gubernatorial election has shown that "they are indeed the very ones trying to rig and cause civil unrest. On our own side, we will abide by the rule to ensure nobody or party is cheated. The election must indeed reflect the wishes of the people."
Meanwhile, Seidu Abubakar, a former chairman Wushishi local government who led a group of former local government chairmen in Niger state to the governor on a visit ?said? that they have chosen to remain in the PDP based on principles and conviction.
"Despite the after effect of the presidential election, we remain undaunted. The Buhari effect has come and gone. The next election will not be APC show anymore because we do not have Buharis among the governorship candidates of the APC."