#NigeriaDecides Buhari Wins In Jigawa, Kogi And Oyo States, As Jonathan Edges In Nasarawa, From Latest Results Released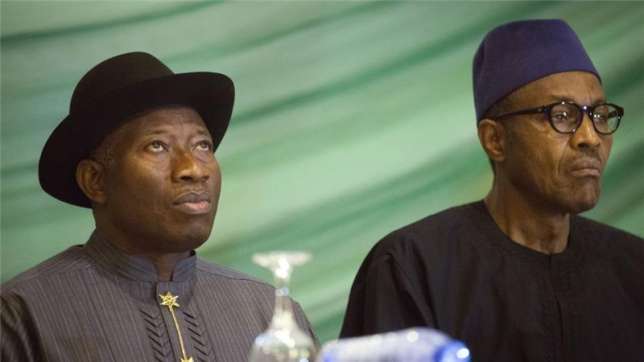 By Chris Nomjov
General Muhammadu Buhari (rtd) of the All Progressives Congress was on Monday morning announced the winner of the March 28 Presidential elections in Kogi State.
The State Collation Officer, Prof. Adikwu Michael, who is the Vice Chancellor of the University of Abuja, made the announcement at the State headquarters of the Independent National Electoral Commission in Lokoja in the early hours of Monday.
Gen. Buhari polled 264,851 of the total votes cast – 439,287- to defeat President Goodluck Jonathan of the Peoples Democratic Party, who had 149,987 votes.
The collation, which began on Sunday evening and ended around 4am on Monday morning, saw Buhari win in 15 of the 21 Local Government Areas of the state to poll 60.3 per cent of the total votes while Jonathan could only manage victory in six Local Governments and has 34.1 per cent of the votes cast.
APC won with high margins in most of the LGAs with Okene, Lokoja, Adavi, Kogi-Koton Karfe and Okehi accounting for the highest margins.
Meanwhile, Buhari has also been declared the winner of the Presidential election in Jigawa state. The INEC returning officer, Professor James Ayatsa who is the Vice Chancellor of Federal University Katsina announced his victory and said Gen. Buhari pulled a total of 885, 988 votes while President  Jonathan pulled a total of 143, 904 votes.
Also, Gen. Muhammadu Buhari has been declared winner of the presidential elections in Oyo State.
Muhammadu Buhari polled 528, 620 votes to defeat President Goodluck Jonathan of the Peoples Democratic Party, PDP, who polled 303,376 votes.
The official victory in of the opposition candidate in Oyo means the incumbent has only won in one of the South West States, Ekiti, while Mr. Buhari has won in Ogun, Ondo and Oyo. This is a departure from the 2011 presidential elections where Mr. Jonathan won in all South West states except Osun.
The results in Oyo were announced at the INEC state headquarters in Ibadan on Monday morning.
The total valid votes was 881,352 while rejected votes was 47,254. Total votes cast was 928,606 while total accredited voters was 1,073,849.
Meanwhile, in Nasarawa State, President Goodluck Jonathan defeats Gen. Muhammadu Buhari in the compiled results from the State.
The State Returning officer Abdul Mum in Hassan Rafindadi announced that APC polled 236,838 votes while PDP scored 273,460