APC Warn Of Alleged Plot By Yuguda To Stir Violence And Provoke Cancellation Of Polls In Bauchi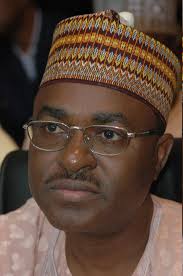 Estimated Reading Time: <1
Governor Isa Yuguda of Bauchi State has been accused of allegedly plotting to stir up violence in the state, in other to engineer the cancellation of Saturday's election and to provoke a state of emergency in Bauchi state. This accusation is coming from the All Progressive Congress Presidential Campaign Organisation, APCPCO; who are adamant that Yuguda is out to mar the party's early lead in the poll results so far in the state.
A press statement from the Directorate of Media and Publicity of the APCPCO noted that intelligence report at its disposal indicates that the Bauchi State governor is in the process of manufacturing crises across the state so as to give an impression that elections across the state which put the APC in clear lead in all layers of election was inconclusive and therefore call for an outright cancellation of all the elections held on Saturday in Bauchi State.
"We have it on good authority that Governor Yuguda is planning to engineer violence across Bauchi State in order for him to provoke a state of emergency so that elections across the state which put the APC in strong lead in the state would be seen to have been marred by violence.
"We make bold to state that this plot by the Bauchi State governor to write off the electoral wishes of the people is anti-democratic, pernicious, subversive and absolutely unacceptable.
"In the light of this development we call on the Independent National Electoral Commission (INEC) not to be railroaded by the Governor Yuguda and all other anti-democratic forces into taken actions that may jeopardise the tranquillity we have so far enjoyed in the course of this election.
"We, however, call on the teeming supporters of the APC presidential candidate, General Muhammadu Buhari in Bauchi State and across the country to be abreast of this development and never fall for the demonic plot to write off their franchise as clearly expressed in the Saturday, March 28 Presidential and National Assembly Election. We urge them to be resolute, vigilant, peaceful and law abiding," the statement signed by Mallam Garba Shehu in Daura, Katsina State on Sunday, March 29 stated.
Signed:
Garba Shehu
Directorate of Media and Publicity