"I Am A Daughter Of Maryam Babangida, I Am Her Fan" Pat. Jonathan Speaks, Days After Borno Women Said She's Older Than GMB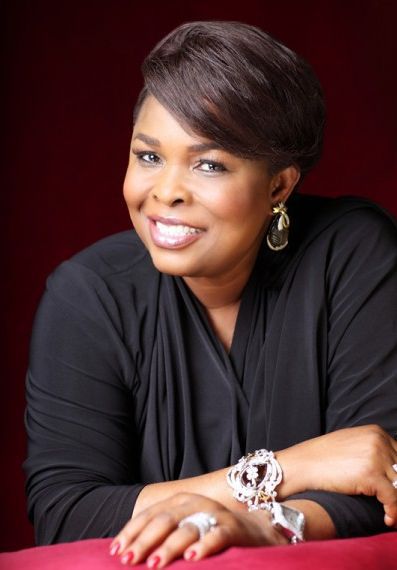 Estimated Reading Time: <1
by Zenith Oduah
Nigeria's First lady, Patience Jonathan says she is a daughter and a fan of former first lady, late Maryam Babangida.
Mrs Jonathan said this while addressing Ondo women at the PDP women rally in Akure, Ondo state today March 24th. Mrs Jonathan also advised the youths of Ondo to pursue their education, stressing that if she wasn't educated, she wouldn't be a first lady;
"Majority of the people of Ondo are educated and I believe you know the importance of education because without education there is no future. We should thank God for the administration of Goodluck and PDP. If somebody is talking and you are not educated, can you be there? If Hilary Clinton is talking and you are not educated, can you be there? As Mimiko (governor of Ondo) is there, without education can he be there? As I am standing before you, if I am not educated, will they choose me?" she said.
She begged Nigerians not to be carried away by the Change mantra of the opposition saying its a deceit. According to her" a vote for Buhari it is vote for prison while a vote for Jonathan is a vote for continuity, transformation and positive development.
She described the APC as a party of liars, propagandists adding that the party has "nothing to offer but to grab power by all means"
Dame Jonathan said the Jonathan administration impacted the lives of women more than any administration before him
"Do not vote for the candidate of the APC who do not have regard for the women.
She pointed out that out of 42 Federal executive council member under President Jonathan 16 were women
" This is pay back time for President Jonathan all our women should come out on saturday and cast their vote for him
According to him the President has promised to give 40 percent political positions to the women if re elected.
The wife of the President said Nigerians should nail the political coffin of Gen Buhari next Saturday by not voting for him.
Late Maryam Babangida (1 November 1948 – 27 December 2009) was the wife of General Ibrahim Badamasi Babangida, who was Nigeria's head of state from 1985 to 1993.
Her husband was the target of criticism for rampant corruption during his regime. She was credited with creating the position of First Lady of Nigeria and making it her own.
As first lady, she launched many programmes to improve the life of women. The "Maryam Phenomenon" became a celebrity and a "an icon of beauty, fashion and style", a position she retained after her husband's fall from power.