Fani-Kayode Pokes At APC Again, Accuses Party Of Operating Illegal Radio Station To Announce False Election Results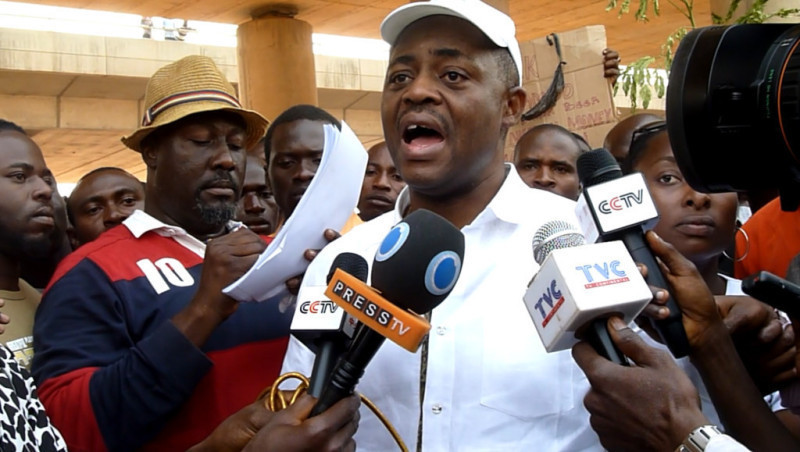 Estimated Reading Time: <1
By Chris Nomjov
The Director of Media and Publicity of President Goodluck Jonathan's campaign organization, Chief Femi Fani-Kayode, has stated that the opposition All Progressives Congress, APC, has set up a radio station in order to announce the results of the forth coming elections slated for March 28 and April 11.
He made the allegation Friday at a press conference in Abuja.
The APC set up "Radio Chanji" which will be broadcasting in Hausa language, "to announce false results after the up-coming elections are conducted", Mr. Fani-Kayode said.
He also said apart from result announcement, the party will also use the station to create "division, chaos and strife in Nigeria by propagating the most irresponsible form of mendacious and inciting falsehood and provocative propaganda".
"They also intend to use it to incite their supporters to kill. Once again we call on the authorities to investigate, question and arrest the people behind it before it is too late and before all hell breaks loose," he said
Also, Mr. Fani-Kayode also used the occasion to raise dozens of questions for the candidate of the APC, Muhammadu Buhari.
The former Aviation Minister sought to know from Mr. Buhari's true health status and the situation concerning his school certificate? "Does he have it or does he not have it," he asked.
Mr. Fani-Kayode also asked about Mr. Buhari's role in the civil war in 1966 and the assassination of Nigeria's first military head of state, Aguiyi Ironsi, and the murder of hundreds of military officers from southern Nigeria.
He also asked about Mr. Buhari's role in other killings in northern Nigeria.
"Is it true that General Buhari personally ordered the retroactive application of military decrees which led to the death of many simply because he wanted to teach certain people from a certain part of the country a lesson during his reign as Military Head of State?