Cheta Nwanze: The Effect Of Removing Professor Attahiru Jega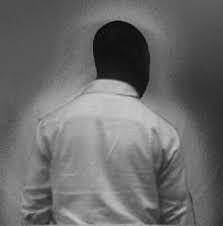 Estimated Reading Time: <1
Now, don't sweat it, there is a very real plot to have INEC boss, Attahiru Jega removed from office. Over the next ten days, the rhetoric will be ratcheted up even higher that we have seen in the last few days, and even this raising the rhetoric is asides the Jega removal thing. Simple and short, the Nigerian polity will be heated to almost boiling point.
Let's look at the other side of the equation, how it affects the economy, and thus, all of us…
Simple and short, at this late stage, 10 days to election day, a Jega removal will only add to the uncertainty that exist in the market. The first and most immediate impact will be felt in the capital market, the money market and the forex market.
Recall that the week after the elections were postponed was one of the bloodiest in Nigerian market history. In that week, stocks fell to their lowest point in a while, bond yields spiked, the naira fell to its lowest ever value…
As it is, the market has lost 4% of its value in the last three days. Remove Jega, it will be worse. If the man is removed now, more people will dump their nairas for dollars and put further pressure on our currency leading to further depreciation.
In the wider economy, the National Assembly will find it hard to pass the 2015 budget because most of their assumptions will have been torn to shreds. A Jega removal will raise tensions within the National Assembly as APC legislators will blame PDP for everything, and focus on that, leaving no time to discuss the economy.
This will lead to that situation that Americans call a "government shutdown", a situation that we clearly aren't capable of handling very well. With that government shutdown, borrowing from the markets will become more expensive as the markets don't like uncertainty
That inability to borrow will soon be reflected in failure to pay fuel importers, which will lead to a fuel scarcity. Salaries, bad as that situation already is, will follow.
________________
Cheta Nwanze writes from Lagos Nigeria and can be reached via @Chxta on twitter
Disclaimer
It is the policy of NewsWireNGR not to endorse or oppose any opinion expressed by a User or Content provided by a User, Contributor, or other independent party. Opinion pieces and contributions are the opinions of the writers only and do not represent the opinions of NewsWireNGR