"I Used To Preach Inside 'Molue' "Nollywood Actress, Omotola Jalade Ekeinde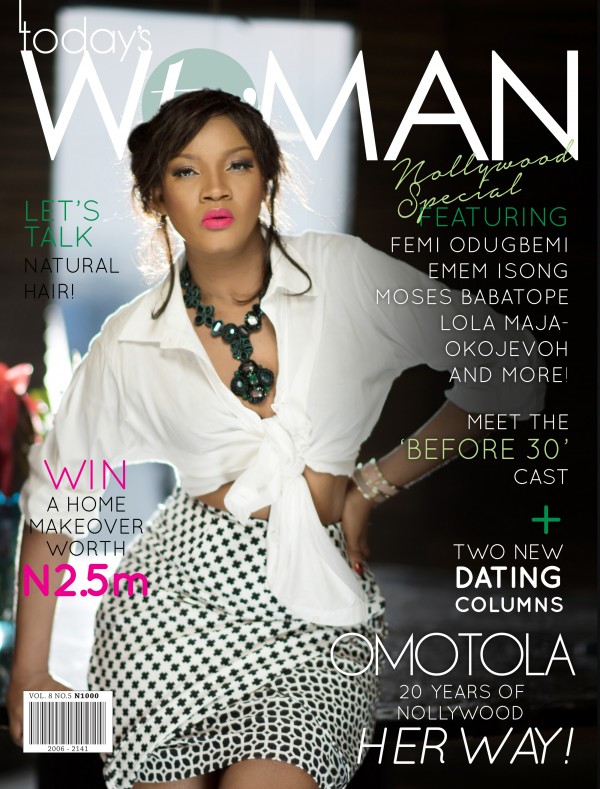 Estimated Reading Time: <1
by Zenith Oduah
Nollywood actress, Omotola Jalade Ekeinde talks candidly as she covers the latest issue of TW Magazine. She talks about her 20 years in the movie industry, people calling her arrogant, getting married at 18 and much more..
But we took out excerpts of her conversation from Bella Naija when asked about her religious beliefs and Infidelity… Read her response below..
I gave my life to Christ when I was 15 years and I used to preach inside 'molue'. It is important that you find Christ and find him early. It is for your good. The fact that I found Christ early helped me to be focused. I always rely on God for direction (even when I wanted to get married), I just have to find peace with it and then go for it. I really did not indulge in those things that could have exposed me because I wasn't interested. I don't like clubbing. Even when I was single, you would have to pay me to go clubbing.
Men cheat for different reasons and women cheat for different reasons. For women, it usually happens when the spouse does not show care and love. It is not really the money. I don't lack care; how much can you possibly give me more than what I already have? Also, you have to think about what you are going lose; your home, respect and integrity. When a woman cheats, then she really wants to cheat and it will be quite difficult to catch her at it because women are good planners.