'Jonathan, PDP Not Ready For 2015 Elections'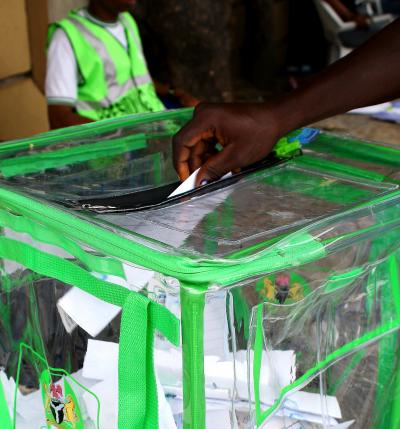 Estimated Reading Time: <1
by Deji Abiodun
The All Progressives Congress declared on Sunday that President Goodluck Jonathan and the Peoples Democratic Party were not ready for the 2015 general elections.
The Rivers State Chairman of the APC, Dr. Davies Ikanya, in a statement issued to NewsWireNGR explained that the development was making the PDP to continue to set different booby traps to scuttle the elections.
Ikanya, who spoke in Port Harcourt, pointed out that the PDP's rejection of the card reader that was tested successfully by the Independent National Electoral Commission on Saturday, was a sign that the ruling party was not ready for the elections.
He argued that the PDP had planned to rig the forthcoming elections and linked the missing 14,000 Permanent Voter Cards in the state to the desperation of the party.
"The rejection by the PDP and President Goodluck Jonathan of the card reader machines which INEC has successfully tested and intends to use for the March 28 and April 11 general elections did not come to us as a surprise because the PDP as a party has not prepared well for the polls.
"It (the PDP) had hoped to rig its way to victory as usual and has purchased and hoarded the PVCs of many Nigerians but has been frustrated by INEC's ingenuity in introducing the card reader machines, which has disorganised its rigging plot.
"We can now understand why 14,000 PVCs of the Rivers State electorate have been declared missing by INEC as these are some of the cards stolen by the PDP in its bid to rig the elections," Ikanya stressed.
Reacting, state Assistant Publicity Secretary of the PDP, Mr. Samuel Nwanosike, disagreed with the state APC, insisting that though President Jonathan and the PDP were ready for the election, the issue of using the card readers during the election would disenfranchise many voters.