28 Inmates Of Ikoyi Prisons To Sit For Unified Tertiary Matriculation Examination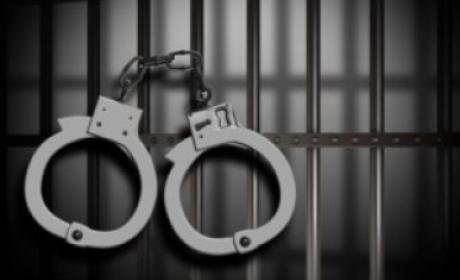 Ikoyi Prisons School said on Monday that no fewer than 28 of its students would write the Unified Tertiary Matriculation Examination (UTME), 2015, which commences on March 10, News Agency Of Nigeria, NAN.
Mr Ayodele Obarewo, the School's Principal, said, in Lagos that the inmates were adequately prepared for the Joint Admissions and Matriculation Board (JAMB)-organised examination.
Obarewo said more inmates had shown interest in furthering their education, having gone through several reform programmes being offered in the facility.
The principal said the rise in the number of students registered for this year's examination was encouraging.
He said the figure had increased from the 14, who wrote the examination in 2014, to 28 this year.
Obarewo said arrangements had been concluded for the commencement of the examination in the reformative centre, and that logistics for the smooth conduct of the all computer-based test, were intact.
"We have been preparing the candidates to the best of our ability, and they have equally shown determination and focus to excel.
"Some teachers have been coming around to take them in various subjects as well as computer practice.
"They have been showing great zeal to write this examination, especially those whose term will soon expire.
"Such candidates are putting extra efforts to excel, to be able to participate in the post UTME.
"However, we need more equipment in the facility, that will enable us to accommodate more of the inmates, who are interested in furthering their education", Obarewo said.
According to him, the school has only 10 computers, which is grossly inadequate for the 28 inmates to practice.
We are, therefore, calling on well-meaning Nigerians to assist.
Over 1. 4 million candidates would write the examination in all the 400 centres across the country.