Jonathan Orders Payment To Oil Marketers, Buhari Blames Moribund Refineries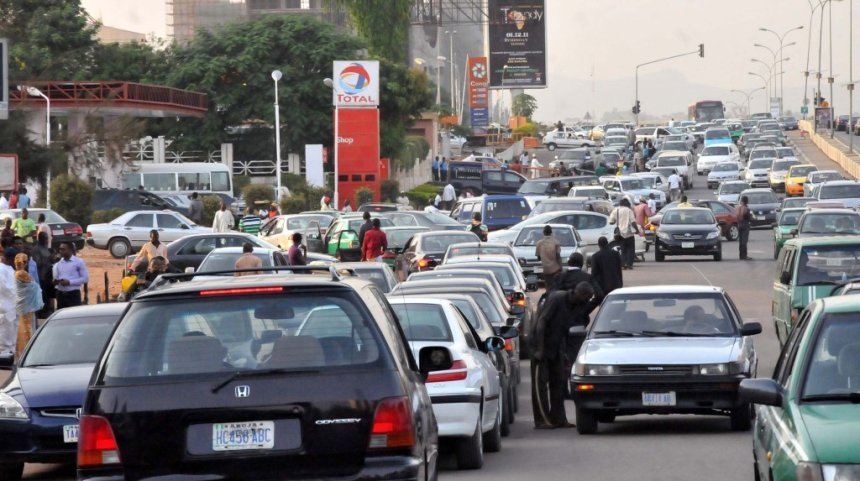 Estimated Reading Time: <1
by Chukwu Obi
President Goodluck Jonathan has issued a directive to the Ministry of Finance to pay with immediate effect all outstanding subsidy claims to oil marketers.
This came as the presidential candidate of the All Progressives Congress (APC) Major-General Muhammadu Buhari, yesterday expressed outrage at the energy crisis, and blamed Jonathan and past Nigerian leaders for failing to fix the refineries.
However, the Coordinating Minister for the Economy and Minister of Finace, Dr. Ngozi Okonjo-Iweala, rejected claims that the long queues at petrol stations across the country were caused by the non-payment of outstanding subsidy claims to marketers, stating that the Debt Management Office (DMO) has issued N100 billion in Sovereign Debt Notes (SDNs) out of the outstanding N185 billion agreed upon with marketers as the next payment due to them.
She added that the Central Bank of Nigeria (CBN) has also given approval to the banks to open letters of credit (LCs) for oil marketers to facilitate the importation of petroleum products.
Sending out tweets from his Twitter handle, Buhari said present and past administrations had left Nigerians at the mercy of fuel importers by failing to fix the refineries.
He recalled that two of the four refineries in the country were built when he was petroleum minister in the late 1970s.
"The countless man hours that will be spent at petrol stations today, will reduce our productivity as a nation. This should not be so," Buhari tweeted.
"In my time as NNPC chairman and Petroleum Minister in the late 70s, two of our four refineries were built, and domestic consumption catered for.
"But over the last several years our refineries have declined, and we are at the mercy of imports.
"We must reject a system that has turned one of world's largest crude exporters into an importer of petrol. Things must change," he said.
Joining Buhari in his criticism of the federal government, his party APC, blamed the fuel scarcity across the country on the administration's failure to pay outstanding fuel subsidy claims and the cost of interest on bank loans to oil marketers, thus making it impossible for them to import refined products.
The party also alleged that the crisis in the energy sector could be traced to the looting of the $12 billion domestic gas fund under Jonathan's watch.
In a statement yesterday by its National Publicity Secretary, Alhaji Lai Mohammed, the party said the PDP and the Jonathan administration decided to divert attention from those problems by accusing the opposition of being responsible for the scarcity, describing it as "a most laughable and irresponsible statement by a sitting government that is always so eager to blame everyone but itself for the nation's woes".