Simon Kolawole: If A Governor Awards A Contract Of N5BN For N15BN, How Would Buhari Know?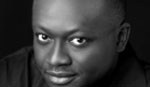 Estimated Reading Time: <1
Pardon my rudeness, but I may be one of the few Nigerians unimpressed with the quality of campaigns ahead of the 2015 presidential election. Nigerians are sharply divided over President Goodluck Jonathan and Gen. Muhammadu Buhari, and that seems to be all that matters now.
It is all about being pro-Buhari or pro-Jonathan — at least from what I can observe. Yes, I know there are sound bites about insecurity and corruption, but I am not convinced Jonathan and Buhari have highlighted exactly how they intend to tackle these challenges beyond making typical campaign promises. How I long to hear well thought-out, convincing strategies! In case you don't understand what I am saying, I want to take you on a brief tour of the UK, which is also holding its general election this year.
Prime Minister David Cameron heads a coalition government which was hated for introducing austerity measures when it came to power in 2010. The government made cuts on virtually all budgetary items — including health, police, council funding and education. These cuts hurt Britons in no small measure. There were street protests when Cameron removed the cap on university tuition fees, meaning British citizens no longer enjoyed the preferential rate of £3,000 and had to pay £9,000, like foreign students. Ahead of the 2015 elections, the Labour Party is leading Cameron's Conservatives Party in the opinion polls, but it is seeking to woo more voters.
Its leader, Ed Miliband, has announced that if Labour wins the election, he would cut the tuition fee to £6,000. He has been asked how much it would cost and how he would fund the difference. Now this is my point: Miliband said on Friday that universities would need an extra funding of £2.7bn per year as a result of the cut but he would fill the gap by reducing tax relief on pensions for those earning over £150,000 per year. That is a practical, well thought-through plan, even if those affected would complain.
In Nigeria, one issue that we cannot run away from is corruption. Most Nigerians will list corruption as our biggest plague. I have come to understand the strands of corruption that hit the treasury the most. One is hyperinflation of contracts. There is also the serious matter of bogus contracts designed just to fleece the treasury without any plans to execute them. Personal expenditures are passed on to the treasury. Of course, there is the across-the-counter stealing in which money magically disappears from the coffers. Wasteful expenditure on chartered jets and senseless foreign trips may not qualify as corruption, but it is heartless all the same. In my opinion, neither Jonathan nor Buhari has told us in concrete, practical terms how these strands of corruption will be decisively tackled at all tiers of government.
Jonathan is even in a more difficult position having been president since 2010. Whatever he promises about fighting corruption will bounce back immediately, like a wrongly addressed email. His opponents will ask why he had not applied those strategies all along. In fact, the general election is shaping up as a referendum on his handling of corruption. In addition to the issue of insecurity especially in the north-east, corruption has been the monkey Jonathan is trying to get off his back in this season.
This has worked excellently for Buhari, who is spearheading the opposition's quest to dislodge the Peoples Democratic Party (PDP) from Aso Rock. However, beyond Buhari's reputation and personal record as an upright man, I have not seen any well articulated anti-corruption strategy from the All Progressives Congress (APC). It would seem to me that the beginning and end of APC's anti-graft strategy is Buhari's reputation. But there are limits. If a governor awards a contract of N5 billion for N15 billion, how would Buhari know? And what can Buhari do to a governor who has immunity? Our governors are gods in their own rights.
That should be a talking point. I understand the philosophy that it is about the "body language" of the leader, that the fish starts to rot from the head, that we need a strong leader to confront impunity, that when Nigerians fear their leader they will sit up and begin to behave. I'm one of those who believe in the effectiveness of a "strongman" strategy. I fully supported former President Olusegun Obasanjo's war against corruption, despite its contradictions. It, at least, shook up the country. However, how far can the "strongman" approach really go? The moment you have a different leader, the war will seem to drop a notch or two.
That is why it is difficult to sustain strongman-focussed systems. I am raising these issues basically because I worry a lot about how we can develop an effective anti-graft system irrespective of who is president. I have listened very closely to Jonathan and Buhari in their campaign speeches. I have read many, if not all, of their campaign materials. I am not sure we have been presented with a clear-cut anti-graft strategy that will produce immediate results as well as last for generations. Jonathan seems to focus mainly on prevention — with his use of ICT to tackle payroll fraud and fertilizer scam — but he says virtually nothing about an effective prosecution of corruption cases, notably the endless trial of politicians since 2007. On his part, Buhari focuses basically on his personality with his "drawing the line" strategy which, essentially, is about his appointees and federal government employees.
He is limited when it comes to the other tiers of government. Buhari is also unable to say much about the waste in the National Assembly and the fraud perpetrated by lawmakers through constituency projects, public hearings and budget defences. These scams have been with us since 1999 and they contribute in no little way to the corruption landscape in Nigeria. Curbing corruption in the executive branch will solve part of the problem — but this could be well negated by what goes on in the other branches of government. I would love to hear practical ideas and steps from Jonathan and Buhari on how to tackle corruption from the obese bottom of the pyramid to the very top. I want to hear how state institutions, the bar, the bench and ordinary Nigerians fit into this strategy.
I want to know the reforms that can be made to the legal processes. We've been hearing about special anti-corruption courts and the need for a whistle-blowing system. Where are we on these? Should we develop costing templates for the award of contracts to make hyperinflation difficult? Should we make laws that will limit expenditures on jets and bogus trips? I would love to hear from the gladiators. I don't claim to know the answers — but I think it would be more interesting to hear from the candidates what their propositions are. Beyond "change" and "forward", we need to know about the concrete contents of these slogans. You and I know that slogans are the easiest things to develop. I can coin 10 slogans per minute for free. I am, honestly, tired of reading insults and attacks on Jonathan and Buhari. I am tired of propaganda and name-calling. I am tired of podium poetry. I hate those poisonous press statements. Where is the beef?
__________________________
Article written By Simon Kolawole…Email: simon.kolawole@thisdaylive.com
Disclaimer
It is the policy of NewsWireNGR not to endorse or oppose any opinion expressed by a User or Content provided by a User, Contributor, or other independent party.
Opinion pieces and contributions are the opinions of the writers only and do not represent the opinions of NewsWireNGR.