AMCON To Process Sale Of Delta Steel Company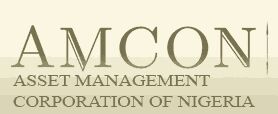 Estimated Reading Time: <1
The Minister of Mines and Steel Development, Mr. Mohammed Sada, said on Tuesday that the Federal Government, through the Assets Management Company of Nigeria, has perfected necessary arrangements to sell the Delta steel company to an automobile firm.
The minister stated this when he appeared before the senate committee on Power, Mines and Steel, to defend his ministry's 2015 budget.
Sada said though the ministry was not involved in the sale, it was in close partnership with AMCON, the government agency handling the sale.
Sada recalled that the company had been in the hands of a private investor but was retrieved by AMCON but was now set to be sold to another investor who is interested in the automobile industry.
He said, "Now AMCON is in the process of selling it and I am aware there are quite a number of people that have written letters of intent that they are interested.
"What interests us in the ministry is that those interested are people that are interested in automobile development.
"We believe in the system now that someone who has interest in developing a value chain around the company is showing interest in buying it.
"We have no role to play by the way, they are consulting us as experts in the industry and we have had several meetings with them to guide them.
"The last time I had a meeting with the MD of AMCON, he assured me that in the next couple of weeks, they are going to have somebody they are discussing with, with a view to selling it over."
The minister, while clarifying issues relating to fears of future claims to the steel company by any other private investor, said all pending issues have been resolved.
He explained that AMCON had given the initial company the opportunity to pay back the loan but the company was unable to do so and the grace period had long lapsed.
He said, "There were no previous claims, Delta steel was a privately owned company, the company took loans from the local banks, and by Nigerian Law, AMCON was put in place to make sure that banks do not fail.
"So AMCON bought over the loans of that company, they gave them a payment schedule which they failed so AMCON has no issue with anybody.
"Our concern is steel protection, Delta Steel Company still has the latest technology, whoever is buying the company can start working immediately."
The committee also took on the Nigeria Electricity Regulatory Commission as well as the Ministry of Power.
The Senators lamented the state of electricity supply in Nigeria and therefore, summoned the generation and distribution companies to appear before the committee on Tuesday March 3.
The Minister of Power, Prof. Chinedu Nebo, said vandalism, which has remained the bane of power supply was subsiding because the ministry was engaging communities to protect installations.