Elections Shift: INEC Says No Fresh Nomination Of Candidates Allowed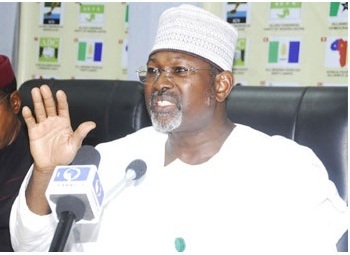 The Independent National Electoral Commission (INEC) has stated that it would not accept new nominations of candidates from any political parties, in spite of rescheduling of the general elections.
Chief Press Secretary to INEC Chairman, Mr. Kayode Idowu  disclosed this, on Monday, in an interview with the News Agency of Nigeria (NAN) in Abuja.
This is reaction to request by the Unity Party of Nigeria (UPN), on Sunday, that INEC should accommodate its presidential candidate, Mrs Helen Godswill, on the basis of postponement of the elections.
The party had explained that nomination forms of its presidential candidate and National Assembly candidates were delayed following the party's negotiation with INEC over party's leadership crisis.
Idowu said that accommodating new candidates for the elections now was impossible, because the rescheduled timetable did not cover closed issues in the former timetable.
"If you look at the amended timetable, it does not go back to closed issues like nomination of candidates.
"The commission has equally printed ballot papers, so what happens to the ballot papers, should they be destroyed?
"The rescheduling was made under the provisions of the law that cater for emergencies,'' he said.
Idowu also said that the commission had attained more than 73 per cent distribution of Permanent Voter Cards (PVCs) nationwide.
"As at Feb. 13, we had about 73 per cent distribution which weighed beyond 50 million and it is still ongoing,'' he said.
He added that the commission was consulting and working with security agencies through the Inter-Agency Consultative Committee on Election Security, to ensure that peaceful elections were conducted on rescheduled dates.
"The commission has been doing that and it will keep consulting with the security agencies," he stated.