Riots Breakout In Edo; As Youths Reportedly Demand Oshiomhole's Ouster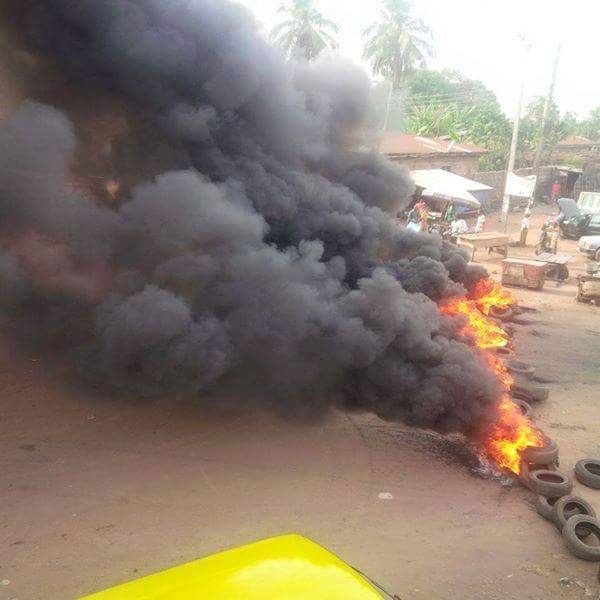 Estimated Reading Time: <1
by Chris Nomjov
Reports say there's an ongoing protest at Uwasota Area in Egor, Benin City, Edo State; as irate youths block roads and burn tyres.
They want the state governor, Adams Oshiomole to resign for his failure to fix the Uwelu – Uwasota road, said a resident who spoke to NewsWireNGR earlier.
We cannot independently verify the reports as at the time of filling this story but our source says the protesting youths are demanding the governors resignations as "they are tired of the deceit of APC led government in Edo State."
Last month, Governor Oshiomhole  had alleged that the Peoples Democratic Party (PDP), has perfected plans to use a section of students of the University of Benin to foment trouble in the state and create chaos, which he said could lead to loss of lives of innocent people.
Oshiomhole who made the allegation in a broadcast to the people of the state on said the leadership of the PDP in the state held a meeting at the house of one of the candidates of the party where they planned to recruit students and thugs to set ablaze petrol tankers in strategic parts of Benin, the state capital.More details as they unfold.
Here are a few pictures.