U.S Group To Send Power Delegation Of Ex-African Leaders And Others, To Observe Presidential Polls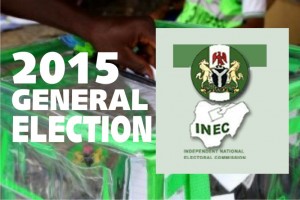 Estimated Reading Time: <1
The National Democratic Institute (NDI), a U.S. non-partisan body says it will send an international observation mission to Nigeria for the presidential and National Assembly elections on Feb. 14.
This is contained in a statement signed by Kathy Gest and Raymond Esebagbon on behalf of the organisation on Friday in Abuja.
The statement said that members of the delegation would be drawn from nine countries and would be co-led by some former African leaders and officials of the United States Government.
They are Rupiah Banda, former President of Zambia; Navin Ramgoolam, former Prime Minister of Mauritius; Mahamadu Danda, former Prime Minister of Niger Republic, and William Ritter, former Governor of the U.S. State of Colorado.
Others are Johnnie Carson, former U.S. Assistant Secretary of State for African Affairs; a senior advisor at the U.S. Institute of Peace and a member of the NDI Board of Directors.
The mission's findings, according to the statement, will be presented at a press conference in Abuja on Feb. 15.
The statement said: "The delegation's purpose is to provide an accurate assessment of the conduct of the elections and demonstrate the international community's continuing support for democratic processes in Nigeria.
"NDI's observers will have briefings in Abuja from candidates, election officials, and representatives of political parties, civil society, the media and the international community.
"The delegation's work will be informed by recommendations of a pre-election assessment mission conducted jointly with the International Republican Institute in January.''
The statement explained that teams of NDI observers would be deployed to locations around the country after the briefings.
It said the teams would meet with local electoral authorities, party and media representatives, citizen election monitors and candidates to assess the electoral environment.
"On election day, the NDI observers will visit polling sites and counting centres.
"They will then return to Abuja for debriefing and to prepare a preliminary statement, which will be released at the press conference.
"The delegation will conduct its activities in a nonpartisan manner in accordance with Nigerian law and international standards for election monitoring set forth in the Declaration of Principles for International Election Observation.
"The observation mission is funded by the U.S. Department of State's Bureau for Democracy, Human Rights and Labour,'' the statement added.
The News Agency of Nigeria (NAN) reports that NDI is working to strengthen democratic institutions worldwide through citizens participation, openness and accountability in government.
"NDI has conducted more than 150 election observation missions in 62 countries, including fielding international observation delegations for the 1999, 2003, 2007 and 2011 Nigerian elections.
"Since Nigeria's transition from military to civilian rule in 1999, NDI has worked closely with civic and political organizations to support the development of the country's democracy,'' the statement also said.