CJN Cries Over Judicial Overburden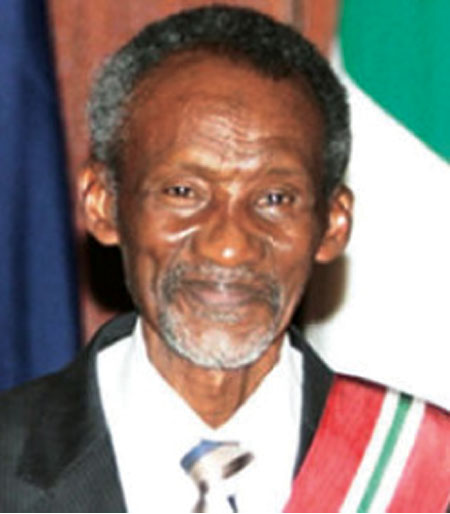 Estimated Reading Time: <1
The Chief Justice of Nigeria, CJN, Justice Mahmud Mohammed, on Wednesday, in Abuja, raised the alarm that the judiciary was overburdened with cases and challenged to dispense quick justice.
He spoke in Abuja yesterday while declaring open a public dialogue on the future of justice administration in Nigeria. The event was organised by the Nigerian Bar Association, NBA.
He said that the country was struggling "to provide an efficient, fair and effective justice system that is able to ensure that everyone, regardless of station or status, can access quality justice that is administered quickly.
The CJN, however, regretted that quality and quick justice system still remained a mirage in the country.
He said: "The number of cases has reached critical proportions and we must use all appropriate means to stop it from spiralling out of control.
"At the Supreme Court, there were over 800 appeals filed in 2014 alone with another 10 appeals filed already in 2015 alone.
"The court registry is currently burdened with over 5,000 appeals and the panel of justices are still hearing appeals filed in 2005.
"As of the third quarter of 2014, there were 38, 307 cases pending in the federal courts alone. If one considers the number of cases pending in state high courts and other courts of record, you will all agree with me that the situation is indeed disturbing and sobering.
"Upon my assumption of office, I immediately constituted a second panel in the Supreme Court to sit on Wednesdays in addition to the normal panel sitting in chambers on Wednesdays to dispose of pending preelection appeals.
"This additional panel sitting of the court commences sitting at 9am and terminates at 6pm in order to clear the pending preelection appeals and is a first in the history of our judiciary.
"The Practice Directions 2013, which are aimed at fast tracking the trial of corruption and other serious criminal cases, are already on ground in all our courts, including the Supreme Court.
"In addition to this, I have begun to periodically meet with heads of court to review ways to improve the administration of justice.
"Our prison population is increasing, while the disposition rate of criminal cases is seemingly decreasing.
"Criminal investigations are often tardy; evidence is bare and does not meet requisite evidential standards.
"In addition prosecution files are poorly prepared and presented. Despite advances in technology and forensics, an inordinate amount of convictions are still founded upon confessions, often forcefully obtained through unspeakable means.
"In the midst of this, as a nation, we are faced with unprecedented security challenges. There is a growing sophistication in corruption and economic crimes.
"New forms of violent crime, kidnapping and terrorism now plague various parts of our country. Our courts in Rivers State were bombed only two days ago.
"These factors conspire to create a perfect storm of insecurity and bring to question our commitment to justice administration in Nigeria."
Welcoming the participants, the NBA President, Augustine Alegeh (SAN) said that the dialogue was borne out of the neglect which the justice system had suffered over time.
He said: "I strongly believe that the best way to promote rule of law, check impunity and abuse of human rights is to overhaul the justice system by reforming archaic, substantive and procedural criminal laws."
He said the NBA appreciated the fact that if there was going to be economic development in Nigeria, then, the justice system must be restructured and strengthened.
According to him, an inefficient criminal justice system is a major disincentive to commerce and free flow of investment.
He said: "The absence of effective and timely remedies discourages investors from taking risk of investing their resources in an economy where such investments are urgently required.
The justice system must be such that is primed to guarantee a secured and safe society where its citizens can exercise their fundamental rights, where investor do their business, where law enforcement agencies can carry out their lawful duties, and where post trial institutions (prison) can be said to be operating within the expectations of the society."