Opinion: Fighting Corruption Differently And Getting Results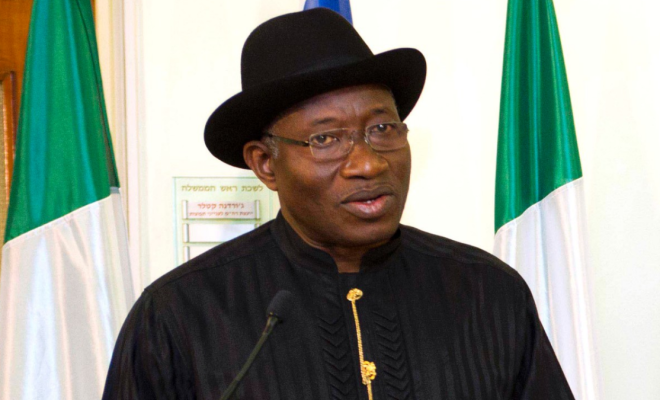 by Aziza Uko
Do you think that corruption is worse in Nigeria now than some 10 years ago? Well, let us look at figures from the most reliable authority on that: Transparency International. Every year, Transparency International publishes the Corruption Perceptions Index.
Obasanjo's years
2000 – 90th out of 90
2001 – 90th out of 91
2002 – 101st out of 102
2003 – 132nd out of 133
2004 – 144th out of 146
2005 – 152nd out of 158
2006 – 142th out of 163
Jonathan's years
2011 – 143rd out of 182
2012 – 139th out of 174
2013 – 144th out of 175
2014 – 136th out of 174
A look at the figures shows that Nigeria is judged less corrupt now than in the President Olusegun Obasanjo's years in spite of the bravado of the then Economic and Financial Crimes Commission. Many will find this hard to believe. Nigeria does not occupy an enviable position on the Corruption Perceptions Index, but it is obvious that Nigeria has made some progress. This progress is not by chance.
What does Transparency International see about Nigeria's fight against corruption that many Nigerians don't see? It's simple. Transparency International notices that unlike the showmanship of the past, more proactive measures are being taken today to prevent corruption rather than pursuing alleged offenders. For example, by registering 12 million farmers and contacting them directly through the e-wallet to collect fertilizer and improved seedlings, the government cut off middlemen who aid corruption. Consequently, there will be no need to spend time and resources pursuing, arresting, and prosecuting middlemen for fertilizer corruption.
Also, the ban on police checkpoints was a bold step that reduced the chance of the public witnessing extortion on the streets. The reduction in the number of agencies at the seaports and airports who inspect containers and cargoes and delay clearance of goods also caused a silent reduction of corruption in these areas.
The privatisation of the Power Holding Company of Nigeria (PHCN) was a source of reduction or elimination in corruption in that company known for its corruption.
And most importantly, the transparency of the general elections in 2011 and the elections in states like Edo, Ondo, Ekiti, and Osun was a plus for Nigeria. Since Jonathan came into office in 2010, there have been a reduction in electoral court cases. In addition, no govenor has been sacked by the court for being wrongly declared the winner of an election.
As innocuous as these preemptive measures are, Transparency International sees them and they count in our favour during the rating.
Now look at these:
* N400 billion in procurement fraud saved due to the strengthening of the Bureau for Public Procurement operations.
* N370 billion of fraudulent oil subsidy claims identified by the presidential task force.
* 73,000 ghost pensioners deleted from the records by the police pension office.
* 200 properties such as hotels seized from corrupt public officials.
* 117 convictions secured by the EFCC just in 2013.
To many observers, these numbers appear like a beacon of light in the darkness of fraud, embezzlement, bribery, and theft. They represent some of the achievements the administration has been able to attain under President Goodluck Jonathan over the past few years.
This has not been an easy feat. It is no exaggeration to say that Nigeria has experienced a number of very tough years lately. 2014, especially, can rightly be called an annus horribilis: the unspeakable violence emanating from Boko Haram; the intimidating threat of Ebola to inflict human suffering on an unprecedented scale not only in Nigeria, but in Africa as a continent. These daunting challenges would be enough to bring the strongest of nations down to their knees.
In this truly difficult environment, it is even more remarkable that under the leadership of President Jonathan the fight against corruption has made further inroads in Nigerian politics, business, and society at large.
Corruption is a tough enemy to conquer. When you fight corruption, corruption fights back vigorously, vehemently, and viciously. More than just criminal behaviour by individual perpetrators, corruption must be viewed as a sociological phenomenon. It can pervade all of society, rich or poor, black or white, Christian or Muslim. It can be in the air we breathe and become a way of life.
Its consequences, though often not visible at first, are catastrophic. The political institutions as well as economic performance of corrupt countries deteriorate over time. The result is that eventually investors look for opportunities someplace else. In the words of Professor François Melese, writing on corruption in The Concise Encyclopedia of Economics: "By discouraging investment, corruption crushes economic growth and slashes per capita incomes. Corruption breeds poverty, and poverty kills. In other words, corruption kills."
Because it is such a powerful foe, the fact that President Jonathan's resolve to fight it is unshaken should be welcomed by all democratic forces in society. It is encouraging indeed that the President can be quoted as saying: "Let me put you on notice: the assignment of offices is not an allocation of privileges."
The fight against corruption will never be entirely over. No society on earth has been able to rid itself of it completely. But for contemporary Nigeria, not giving in to the evil forces of corruption is an integral part of its great transformation: one of the main building blocks for more prosperity, stability, and democracy.
President Jonathan himself said it best: "Democracy is a journey that every nation, mindful of advancing the liberty of its citizens, must undertake." This amounts to a paradigm shift that looks at the fight against corruption as a process, not an action authorities can take at will.
Thus, the advances of the Jonathan administration since the year 2010 are tangible. Significantly, for instance, the EFCC has been granted independence from the Attorney General and the Minister of Justice. This measure frees this pivotal authority in its fight against corruption from the influence of the political sphere. Full and true independence for the EFCC is of critical importance. Furthermore, the Integrated Payroll and Personnel Information System (IPPIS) came alive recently. This will help to close one of the major avenues of public-sector corruption. More than 50 thousand ghost workers have been eliminated, saving the country next to N140 billion. In addition, those longtime staples of corruption in Nigeria, such as fertilizer subsidy fraud, PMS subsidy fraud, or pension fraud have been tackled. Several corrupt judges have been fired. For the first time, a system which monitors who the real recipients of agricultural subsidies are has been installed.
It is this plethora of measures successfully applied under President Jonathan that gives hope that the fight against corruption will continue unabated with him. Today, the facts tell us that President Jonathan is delivering on this promise he made a while ago: "The time of lamentation is over. This is the era of transformation. This is the time for action." President Jonathan must expand the scope and style of this fight against corruption, so that more results can be achieved.
But most importantly, we as individuals must take a decision to resist bribery and corruption in our own little corners. We must refuse to demand gratification before performing the duties for which we are paid salaries. From the journalist that demands a brown envelope to write his or her stories to the manager that demands a bribe to sign a document, corruption thrives. Corruption is not only a crime of those in political offices. Anybody in a small office who demands a small bribe now will demand a big bribe when in a big office.
________________________________
Aziza Uko is Executive Editor of The Trent. She is also Chief Executive of Ziza Group, a company she founded in 2009. She is award winning graduate of marketing and a marketing communications professional with over 16 years post graduation experience. She is a writer, editor, and music lover. She can be reached on email HERE, on Twitter at @azizauko, and Facebook HERE.
Disclaimer
It is the policy of NewsWireNGR not to endorse or oppose any opinion expressed by a User or Content provided by a User, Contributor, or other independent party.
Opinion pieces and contributions are the opinions of the writers only and do not represent the opinions of NewsWireNGR.