Federal Government To Commit N1.3 trillion Grant Into Public Varsities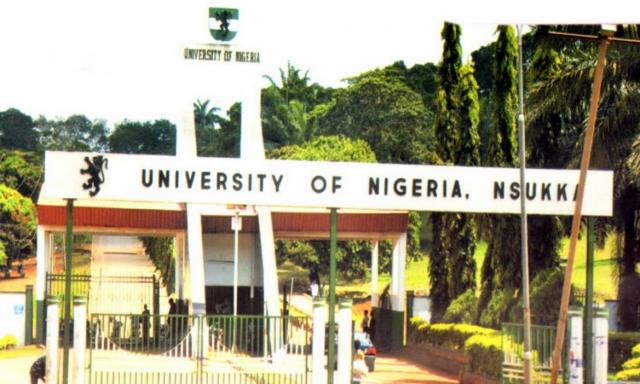 The Federal Government has restated it's commitment to education in the country, as plans to earmark N1.3 trillion as intervention grant to public universities on the platform of National Economic Empowerment and Development Strategy, NEEDS, Assessment Programme.
The Minister of Education, Ibrahim Shekarau, said this in an interactive dinner in Abuja on Saturday, noting that the grant is for five years. According to News Agency of Nigeria (NAN) reports, the Minister revealed that the NEEDS Assessment intervention was a fall-out of several deliberations between the Federal Government and the Academic Staff Union of Universities, ASUU.
"We have persistent complaints from for our universities about dilapidated laboratories and so on; then the government took the bull by the horn.
"President Goodluck Jonathan set up a committee to go round the universities on the platform of NEEDS Assessment which was conducted two years ago.
"At the end of the assessment, the universities came up with a bill of N1.3 trillion required to address the necessary need in public universities and government accepted it.
"Since the government cannot dish out N1.3 trillion all at once, there was an agreement between the Federal Government and the leadership of the ASUU that the needs be addressed over a period of five years with a provision of 220 billion every year,'' he said.
Mr. Shekarau said that the first phase of N220 billion was released early in 2014, adding that there were still some few universities that had yet to access their share of the grant. According to him, the NEEDS intervention is in addition to normal budgetary allocations to universities and TETFund interventions, among others.
The minister said that similar assessments had been completed for public polytechnics and colleges of education. Mr. Shekarau said that the focus of President Jonathan on education was to increase access and build capacity with quality education.
He said that the government had demonstrated its desire for improved education by establishing 12 new universities. He noted that it was first time in the history of Nigeria when such number of universities would be established at a time.
The education minister said the Federal Government also approved nine new private universities recently while there were plans to approve another nine private universities across the country.
"If not for technical reason, another nine would have been approved; when we sort all issues out, they will be approved; this will bring to 18 the number of private universities approved in the last three years," he said.
He said that stakeholders attested that what the present government had committed into universities, polytechnics and colleges of education surpassed what had been done in the last two decades.