Serena Beats Sharapova To Win 19th Grand Slam At The Australian Open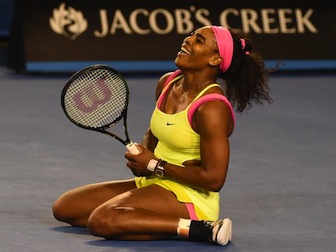 Estimated Reading Time: <1
American top seed Serena Williams won her sixth Australian Open and 19th career Grand Slam title on Saturday with a 6-3, 7-6 (7/5) victory over Russia's Maria Sharapova.
The triumph means the world number one overtakes 18-time major champions Martina Navratilova and Chris Evert to go a clear second on the all-time Open-era winners' list, three behind Steffi Graf on 22.
It also extends her staggering decade-long dominance of arch rival Sharapova, with the world number one posting her 16th straight victory over the Russian.
At 33, she also became the oldest woman to win the title in the Open-era, taking her tally at Melbourne Park to six titles in six appearances in the final.
Contesting her 23rd Slam final, she surpassed Navratilova and Evert as she chases Graf's Open-era record of 22. Australia's Margaret Court, who played many of her match before the Open-era, has 24 titles.
The first Australian final in a decade to feature the tournament's top two seeds was a one-sided affair in the first set although Sharapova rallied to make a contest of it in the second.