"President Jonathan's B.Sc, M.Sc, Ph.D Certificates Are Authentic"- University Of Port Harcourt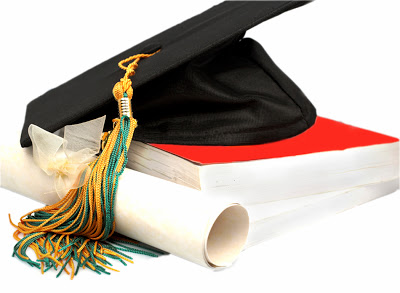 Estimated Reading Time: <1
The Deputy Registrar (Information) of the University of Port Harcourt, Dr. William Wodi has confirmed that President Goodluck Jonathan completed his bachelor's, master's and doctorate degrees at the institution.
Wodi made this disclosure in a statement sent to Sunday Punch via electronic mail, describing the rumour about the President's educational qualification as baseless.
According to the statement: "The authorities of the University of Port Harcourt are aware of rumours that are now spreading like harmattan fire over the doctoral degree status of President Goodluck Jonathan. The allegations have neither legs nor grounds to stand on and we hope that its purveyors will now rest in silence.
"For the avoidance of doubt, the authorities of the University wish to state without equivocation that Mr. Goodluck Jonathan, as he then was, was among 422 students, who matriculated in 1977. He was admitted into the then Department of Zoology, now Animal and Environmental Biology in the then School of Biological Sciences, now a Faculty in the new College of Natural and Applied Sciences.At the end of a successful residency period, Jonathan was awarded the Bachelor of Science (Upper Division) in 1981. It was rumoured among students that the young university was reluctant to award the First Class to its pioneer class in an effort to consolidate its academic profile."
Wodi added that the President later enrolled into the postgraduate programme and obtained the Master of Science degree in Hydrobiology and Fisheries in 1985 and crowned his academic pursuit in the University with the Doctor of Philosophy degree in Zoology in 1995.According to him, "From the above account, it has become obvious that Dr. Jonathan successfully completed the prescribed courses and programmes as specified by the Senate of the University of Port Harcourt to earn his degrees from the university.We have absolutely nothing to hide as an institution that has a statutory mandate to advance the frontiers of knowledge."