JAMB Registration Closes January 30th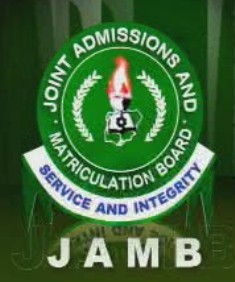 The Joint Admissions and Matriculation Board, JAMB, on Thursday, declared January 30th, as the closing date for registration in this year's examination.
A statement signed by the spokesperson of JAMB, Fabian Benjamin and made available to NAN, in Lagos noted that over 1.4 million candidates had registered for the first ever all- computer mode of examination.
Thus, the Board advised candidates intending to register for the 2015 Computer Based Test, CBT, to do so immediately. JAMB said the advice became necessary because the applications would close on January 30.
It said the sale of forms for the examination had commenced since September, 2014.
"The 2015 UTME application closes on Friday, 30th January, 2015 and all candidates desirous of sitting for the examination are advised to immediately obtain the application documents at the designated banks," Mr. Benjamin said. "This is to ensure that they get registered and avoid being left out. In view of the above, the board has completed all processes and preparations and has put in place all logistics needed to conduct a hitch-free examination."
It said that no fewer than 400 centres would be used for the examination in Nigeria and abroad.
According to the statement, members of other examination bodies in Africa and beyond have indicated interest to understudy the board's CBT during the examination.
The statement further noted that, this development was an indication of the confidence of the international community in the board's ability as manifested in the two previous exercises in 2013 and 2014.
Candidates were also urged to be conscious of the fact that the 2015 UTME was only on the CBT mode.
"Candidates are to disregard any contrary information as the examination is scheduled to hold beginning March 4th 2015," he said.
The statement further advised candidates to shun all acts that were contrary to the conduct of an examination of international standard like the board's CBT. It warned that the board would not hesitate to impose severe sanction on any candidate found wanting.
"For the avoidance of doubt, the board wishes to state that any candidate who registered twice will have his or her result cancelled," it said. "JAMB has a mechanism that detects double registration, irrespective of how it is disguised. The board has also made adequate arrangements to ensure that blind candidates sit for the 2015 UTME as well using CBT."