Opinion: The El-Rufai Vs Ramalan Yero Upcoming Show In Kaduna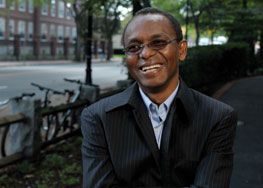 Estimated Reading Time: <1
By Idang Alibi
When sometime in August last year it emerged that the former FCT Minister, Mallam Nasir El-Rufai, was going to contest for the governorship of his home state, Kaduna, I was filled with great apprehension. My fear was based on my thinking and no doubt the thinking of millions of the former minister's admirers spread across the country, that the wily political establishment was merely throwing tempting bait at him in order to lure him to throw his hat into the ring. And after he has bitten the bait, to then do everything to ensure that he fails thereby rubbishing his reputation and rendering him unsuitable to aspire to national leadership for which he seems destined. For days I grieved to no end because I felt, and still feel, that El-Rufai is a very good material for national leadership and should not make any move to engage in 'local politics' where he could easily be demystified and his reputation dented.
When however I sampled opinion of key political operators from Kaduna state and also of persons who are very conversant with the goings-on there and the consensus was that El-Rufai's move was a very good one, my fear changed to excitement at the prospect of his emergence as governor of Kaduna. It will be a good thing for the people of Kaduna, I said as a form of prayer. But I could not help but reflect with some measure of self-vindication and self-satisfaction the coming to pass of the prophesy of some of us. I had said in several of my articles defending El-Rufai that in the nearest future when Nigerians will have the benefit of comparing him with other successors they will get to see wisdom in the bold, sometimes hurtful measures he was taking to sanitise Abuja which had enraged not a few powerful men and women. Time indeed heals all wounds and hurts and shows us that some people only become better educated in the course of time. I was truly amazed.
listening to some who sounded as if they were the man's implacable enemies now enthusiastically singing his praises and assuring me that they will give him support to emerge as governor based on his solid credentials as a man with the Mida's touch who transformed Abuja from an urban jungle to modern city. I then started praying that he should not only win the primaries of his party but should get divine help to go ahead and win the real contest on February 21 next month.
El-Rufai has shown with his work in Abuja that he is the type of man the Bible would describe as the repairer of broken walls and the mender of bruised souls. He repaired and restored Abuja to its pristine glory and by so doing comforted millions who want to live in an environment fit for human habitation. He can certainly do same for Kaduna. All what Kaduna residents need to when the man mounts the saddle is: ''All the things we heard and some of us saw you did in Abuja do it here for us in your own home state''.
Kaduna is the spiritual and temporal headquarters of Northern Nigeria and one of the heart beats of the nation. It deserves to be better governed. Residents of Kaduna have been loudly complaining that the youthful looking governor Ramalan Yero is not up to the task of governing a sophisticated state like Kaduna. And as a result, things have been going from bad to worse and that he needs to be stopped in his tracks from afflicting any further damage. And who better can be used as a battle axe for the rescue of Kaduna than El-Rufai who has convinced all that he has got the character, the courage, the clarity of vision, the charisma and the competence to handle a very difficult assignment which may require someone to step on very powerful toes?
If therefore there is one governorship election that many Nigerians are waiting with great expectation and excitement for its outcome even much more than a similar contest in their own state, that election will be the one in Kaduna state that will pitch the former FCT minister Mallam Nasir El-Rufai against the incumbent Mallam Ramalan Yero. The contest, which promises to be exciting, should be dubbed ''The Battle for the Soul of Northern Nigeria''. In the language of the movie world, it will sure be a box office hit and in that of football it will be the star fixture of Guber Race 2015. Winning Kaduna, in the context of Nigeria's politics, is of great political significance. It will be a signal of the thinking of the political elite of northern Nigeria.
The Kaduna governorship contest is one that many, irrespective of political affiliations and sympathies, are openly biased in favour of the challenger. And from what I hear, if Nigerians from other parts of the country are allowed to vote in this particular election, El-Rufai will win with a landslide. They have seen what he did in Abuja and want it replicated in Kaduna. Nigerians are simply tired of the many clueless, spineless and incompetent men we have all around us and wish for men and women of courage, vision and hard work who can turn things around quickly. I wish the electoral law would permit me to vote in Kaduna. My vote of course will be for El-Rufai, a short giant who knows what to do and does it regardless of the feelings of self-centered persons.
Some analysts have rightly predicted that most of the governorship contest will be affected by the domino effect of the outcome of the presidential election to be held a week earlier but I say that Kaduna will be one of the few exceptions because of what I will call the El-Rufai Factor. El-Rufai has such a can do image about him that no rational electorate can ignore in favour of an opponent. If President Jonathan wins, the people of Kaduna may be dispirited a little bit but they will nevertheless go ahead to vote El-Rufai in because of his reputation as a man who can fix things. But if Buhari wins, El-Rufai will achieve a type of monumentally earth -quaking victory that is sure to measure about 9.5 on the Political Richter's Scale. I can't wait to see what happens in Kaduna nearly exactly a month from today.
___________________________________________
Article written by Idang Alibi
Disclaimer
It is the policy of NewsWireNGR not to endorse or oppose any opinion expressed by a User or Content provided by a User, Contributor, or other independent party.
Opinion pieces and contributions are the opinions of the writers only and do not represent the opinions of NewsWireNGR.