Tolu Ogunlesi: The Case For And Against President Jonathan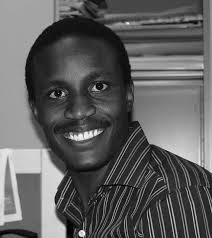 Estimated Reading Time: <1
Last week, I promised to write about President Goodluck Jonathan's achievements. It would be silly and disingenuous to try to argue that his government has achieved nothing, or has been a total disaster, as some people have tried to insist. You will of course be familiar with most of what I'm about to say, because it is what his supporters have been shoving down our throats in the name of a "Transformation Agenda".
Let's start with infrastructure. On the railways, the Jonathan government scores high marks. The railway line between Lagos and Kano has been revived, after about two decades of inactivity. The Enugu-Port Harcourt line has just been launched; the Abuja-Kaduna line is almost finished. There was a determined push to upgrade airports across the country, for which we are grateful. A lot of noise has been made about roads but I don't see much evidence of transformation anywhere. I travelled by road to Benue State last August and didn't see anything that looked like transformation. Uyo-Calabar I'm told is still as awful as it was when I travelled on it in 2013. The East-West Road, which the government promised in June 2013 would be completed by December 2014, is not finished, even though a lot of work has been done, especially around the Benin-Ore area. The Lagos-Ibadan Expressway is still very far from being a hellish experience.
Agriculture is arguably this government's strongest point. The Minister of Agriculture, Dr. Akinwunmi Adesina, winner in 2013 of Forbes Magazine's Person of the Year, has brought incredible energy and vision to bear on his job, with the obvious support of the President. Last year, I attended the launch of Olam's integrated rice mill in Rukubi Village in Nasarawa State. It's said to be the largest rice milling facility on the continent, and is certain to translate into considerable economic opportunity in the area.
There's also the e-Wallet system that the government says now has more than 10 million farmers registered on it, designed to cut out the middlemen who invaded and messed up the fertiliser distribution system, and made it one of the biggest ongoing scams in the country.
Auto manufacturing is enjoying a boost, with local and international players announcing launch and expansion plans. Last year, Nissan rolled out the first cars from its new production facility in Lagos, powered by the government's new automotive policy.
The National Mortgage Refinancing Company is a great idea – and the government says it's now processing the first batch of applications that when fulfilled will provide houses to thousands of Nigerians, including young people. On the whole, this government has been good to women (with its appointment policy) and young people. YouWIN, the government's business plan contest, is a fantastic idea, and there are multitudes of grateful beneficiaries.
Nollywood people tell us that this is the first government to pay attention to the industry. And it is true; President Jonathan's government should take credit for directing substantial funding towards an industry that has long put Nigeria on the world map.
I also think that President Jonathan has actually signed more landmark legislative bills than any other president before him: the Sovereign Wealth Fund Bill, the Freedom of Information Bill, a Counter-terrorism Bill, National Health Bill, and a Pension Reform Amendment Bill.
Now for the case against. The insensitivity of Mr. President and his government has been a huge handicap. My honeymoon with him ended with the fuel subsidy fiasco. I couldn't believe that a President under whose watch fuel subsidy payments ballooned four-fold could decide that the most appropriate immediate solution was to make Nigerians pay for the monumental corruption, instead of punishing the people who conspired against the country in such a brazen manner.
That insensitivity is the same one that plays out when the President goes dancing at a rally in Kano the day after a bomb blast in Nyanya motor park, or when his spokespersons stay silent on the massacres in Baga over the weekend, but remember to post to social media photos from the President's daughter's wedding.
Second, is the lack of control; the sense that the ship of state has no one in charge, or (as Femi Fani-Kayode pointed out a year ago) has too many people in charge (with the elected President somewhere near the bottom of the list). There is little evidence that the President has been in firm control of his government.
Years ago, I recall listening to a minister say that s/he had not had a chance to sit with the President one-on-one in the five or so months s/he had been appointed. And I hear stories that suggest this is the norm – the President is surrounded by a tight clique of people and there are many ministers who have little or no access to him. I dare anyone to contradict this.
That is no way to rule a country like Nigeria. Nigeria requires a hands-on, fully engaged approach, something much closer to the Obasanjo style (which, at its worst, admittedly descended into needless micromanagement) than to the Yar'Adua style (at the height of his illness he was reportedly spending only a few hours a day working and engaged).
This lack of "in-charge-ness" has in recent years manifested in a number of well-known incidents. The one I like to use as an example is the 2013 incident during which the Nigeria Liquefied Natural Gas Company suffered a blockade that prevented it from fulfilling its export obligations. The story is that NIMASA, under the orders of a very powerful militant (contracted for revenue collection purposes by the agency), accused the NLNG of owing it fees/taxes, and decided to cripple its activities until it paid up.
Where, in a sane world, does one agency of government lay siege to another in that manner, and for that long? That siege reportedly cost Nigeria in excess of half a billion dollars in earnings losses (more than the sum of the disputed taxes) apart from the reputational damage. If we had a President who was in charge, he would have immediately summoned all parties and issued the necessary orders long before the matter degenerated into an international embarrassment.
It is no mistake that his official title is President AND COMMANDER IN CHIEF of the Armed Forces. It's a two-in-one obligation. Going by the security situation in the North-East, we do not have a commander in chief. The Nigerian Constitution provides a guarantee of every citizen's right to life and liberty. The President has repeatedly failed to demonstrate any regard for that.
Under him, the law enforcement agencies appear to be underperforming – whether it's the military, or the police, or the DSS (which suffered an embarrassing Boko Haram attack on their head office near the presidential villa; and lost 10 men to the Ombatse cult in Nasarawa State in May 2013 – for which their director-general offered blanket forgiveness to the killers). The Ikeja Police College saga of January 2013 was instructive. After visiting for himself and seeing the extent of the rot in there, any sane mind would have rightly expected presidential fury to follow. And it did, but for some strange reason it was directed, not at the police bosses responsible for the painful state of the place, but instead at imaginary enemies who were out to "embarrass the President and his government by leaking the photos". Shocking.
Finally, I think the President's people made a fundamental error when they decided to use "Transformation" to sum up their government's mission. There is nothing transformational about what Jonathan has done in his first term. "Rescusitation Agenda" might have been a more appropriate, less impossible moniker. Reviving a comatose railway line (Lagos to Kano) is not transformation, it is resuscitation. Reviving and completing suspended power sector privatisation reforms is not transformation.
This instead is the stuff of transformation: making the Lagos-Kano railway line run at 200 kilometres per hour; advancing the power sector reforms from a theoretical argument ("we have privatised") to a practical one (a doubling of generation output, at the very least, and an expansion of transmission capacity to sustain it).
_____________________________________________________________
Article written by Tolu Ogunlesi and published with permission from the writer, On twitter @toluogunlesi and Culled from PUNCH.
Disclaimer
It is the policy of NewsWireNGR not to endorse or oppose any opinion expressed by a User or Content provided by a User, Contributor, or other independent party.
Opinion pieces and contributions are the opinions of the writers only and do not represent the opinions of NewsWireNGR.