Simon Kolawole: Re-election And Talks Of Armageddon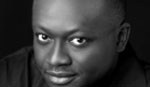 Estimated Reading Time: <1
The countdown to the 2015 general election reminds me too much of 2003. They are as alike as they are different. On both occasions, an incumbent was seeking re-election. On both occasions, people predicted Armageddon. On both occasions, the importance of the south-west to the outcome was a major pre-election talking point. But certain things are also different. President Olusegun Obasanjo was contesting against a fragmented and weak opposition in 2003, but President Goodluck Jonathan is facing a formidable one in 2015. While Obasanjo's and Jonathan's foe is the same — Gen. Muhammadu Buhari — the Buhari of 2015 is a remodelled politician who is shaking off the negative image of a religious fundamentalist and ethnic chauvinist.
Let's refresh our memories. Obasanjo's re-election bid generated considerable heat and an Armageddon prediction. In 1999, he became president with the votes of the south-east, the south-south and most northern states. His own people in the south-west rejected him and voted for Chief Olu Falae, the joint candidate of the Alliance for Democracy (AD) and the All Peoples Party (APP). Obasanjo, though, soon fell out of favour with his northern backers who accused him of marginalising their region. With his eyes on re-election in 2003, it became glaring to him that something had to change. He no longer had any guarantees in the south-east as the Igbo had begun a campaign that it should be their turn in 2003. He badly needed to win the south-west.
The question then was: who would support him? If the core north and the south-east did not support him, where would he get the votes to return to power? He needed the south-west badly, but this was not helped by the reported plan of Chief Bola Ige, his minister of justice and attorney general of the federation, to resign from the cabinet, return home, re-organise the AD and contest the presidential election in 2003, hopefully in another alliance with the APP (which later became All Nigeria Peoples Party, ANPP, and is now part of the All Progressives Congress, APC). As things turned out, Ige was assassinated in December 2001. This changed the entire landscape.
Going into the 2003 elections, Obasanjo was faced with massive challenges. He was accused of achieving nothing apart from junketing all over the world in search of "foreign investors". Power supply remained epileptic. Nigeria was still importing fuel, and prices of petrol continued to go up. Several roads were in terrible shape. Corruption was rampant, with Ghana-Must-Go bags frequently blockading the National Assembly in search of impeachments. Northern leaders said Obasanjo had signed an agreement to do only one term and that he was about to betray them. Gen. Ibrahim Babangida's in-law, Chief Sunny Okogwu, swore that Obasanjo indeed signed a pact.
Meanwhile, on a different level, religious riots, fuelled by the Sharia controversy, regularly broke out in the north — from Jos and Bauchi to Kaduna and Kano. Obasanjo could not contain them. Thousands of people were killed. There was also frequent violence in the south — the Oodua People's Congress (OPC) was targeting northerners, while Bakassi Boys and Movement for the Actualisation of the Sovereign State of Biafra (MASSOB) were creating the impression that law and order had broken down completely. Assassinations were rampant. A Buhari supporter, Chief Marshall Harry, was murdered in Abuja a day to an ANPP rally in Port Harcourt.
Commentators began to predict that the 2003 elections would mark the end of the Fourth Republic. They expertly pointed out that "3" had been a terrible digit for our democracy. In 1963, they said, Chief Obafemi Awolowo was jailed for treasonable felony and the crisis that ensured was never resolved, leading to the collapse of the First Republic. In 1983, they further said, the violent elections led to a military take-over. In 1993, they added, the annulment of June 12 election plunged Nigeria into a debilitating crisis. Therefore, in 2003, they concluded, the Fourth Republic would end in Armageddon. There was no Armageddon.
Now, in 2015, I am reminded too much of 2003 in the Armageddon scenario. So many things look so similar that I am wondering if I had travelled back in time. Boko Haram is killing people in their thousands. Just as Obasanjo had no answer to the religious riots in the north, Jonathan is looking helpless. Some even asked the military to topple Obasanjo because he had no answer to the violence, and while there's no such suggestion today, there is this strong feeling that a military man like Buhari is the answer to Boko Haram. But Obasanjo, himself a retired general, could not crush Niger Delta militants. It took an amnesty deal by President Umaru Musa Yar'Adua to end the war.
Jonathan, meanwhile, is in a tight corner. The social media crowd that queued behind him in 2011 has changed camps and is now rooting for Buhari. Just like Obasanjo, Jonathan has — in my opinion — also lost some grounds in the north. The only difference is that Obasanjo had the north outright in 1999 — he won 16 out of 19 states — but Jonathan won in only seven in 2011. In 2003, Buhari defeated Obasanjo in the north, winning in 10 states and leaving Obasanjo with nine. In 2015, Jonathan will be lucky to win up to seven states in the north. Buhari is eating into the south-east and south-south — at least far better than he did in the past. That leaves the south-west as the real battleground. Like Obasanjo in 2003, Jonathan now badly needs the south-west.
I watched as President Jonathan flagged off his re-election campaign on Thursday and I could not believe my eyes. I had never seen him in that bullish mood before. He made every effort to counter the highpoints of the opposition's campaign against him — specifically on corruption and insecurity — while also listing his achievements. I was very happy. For the first time, I saw a PDP presidential candidate trying to persuade Nigerians to vote for him. That is the beauty of a strong opposition. In the past, we went into every presidential election knowing that it was just a pre-coronation event for the PDP candidate. Today, nobody can say that again. The formation of APC is a major turning point in this democratic dispensation. Now, both candidates will sweat very hard for our votes. Wow. I'm lovin' it.
Compare this to 2003. On the eve of the election, Obasanjo had a town hall meeting with the labour unions. They asked him if he was going to remove fuel subsidy. He bluntly said yes. The then president of the Nigeria Labour Congress, Comrade Adams Oshiomhole, tried to help him. Oshiomhole collected the microphone and said: "What the president is trying to say is that he will deregulate the petroleum sector and market forces will determine the fuel price." Obasanjo refused to take that. He took back the microphone and said: "Don't tell them what I am trying to say. We are going to remove fuel subsidy!" In a country where votes matter, he would have lost the election.
Finally, people predicted that the 2003 elections would terminate the Fourth Republic. A similar prediction is also making the waves — that the country called Nigeria will go into extinction after the 2015 elections. It is Armageddon all over again. I don't know if the doomsday prophets will have the last laugh this time around — or they will become a laughing stock at the end of the day. But I would say the Armageddon philosophy is becoming very familiar.
And Four
Other Things…
NORTHERN ELDERS
At a time Gen. Muhammadu Buhari is being marketed as a national product, Professor Ango Abdullahi and his Northern Elders Forum have started again. Addressing the media in Zaria, Kaduna state, on Thursday, he said power "must" return to the north and since it was only the All Progressives Congress (APC) that fielded a northern presidential candidate, his group had endorsed Buhari. I know everybody has a right to their opinion, but we cannot be condemning Asari Dokubo and EK Clark on the one hand and condoning Abdullahi and co. on the other hand. Nigeria is bigger than bigots. Disgusting.
BOKO CAMEROON
President Paul Biya of Cameroon has cried for international help following Boko Haram threats to his country. Nigeria's porous borders with Cameroon, Niger and Chad have often been blamed for our inability to contain the terrorists, but now that even our neighbours are becoming victims, maybe they will take Boko Haram more seriously. However, the devastating attack on Baga, on the Borno border with Chad, has led to the withdrawal of troops by the governments of Niger and Chad, thereby weakening the common front against the militants through a multinational force. Can someone please tell us what's going on? Puzzling.
ECWA MATAAZU
Have you read the report that a 99-year-old ECWA Church in Mataazu, Katsina State, is about to be demolished by the government? My first response is that no matter the offence, it is a monument that should be preserved. Well, it was all a rumour. According to the Katsina State Inter-faith Committee, a fence that was built without approval is what is under query. People just like to create avoidable tension. Meanwhile, the Mataazu district head of, Alhaji Ibrahim Maikano, has said Muslims and Christians have been living "peacefully together in the area for the past 100 years ". Instructive.
PRESIDENTIAL DEBATE
Am I the only one waiting for the presidential debate? By now we should be seeing signs that the top two candidates, President Goodluck Jonathan and Gen. Muhammadu Buhari, would be brought on national TV to explain themselves on the future of Nigeria. I'm sure millions of Nigerians will tune in. It is not a requirement, but we don't stand to lose anything by having both of them debate. So far, I have been impressed with the progress towards the 2015 elections. I am praying fervently that we would shame the world with an orderly, peaceful and credible poll. Dreaming?
__________________________
Article written By Simon Kolawole, and Culled from Thisday Newspaper.. Email: simon.kolawole@thisdaylive.com
Disclaimer
It is the policy of NewsWireNGR not to endorse or oppose any opinion expressed by a User or Content provided by a User, Contributor, or other independent party.
Opinion pieces and contributions are the opinions of the writers only and do not represent the opinions of NewsWireNGR.