Disaster Averted As Yola – Bound Arik Plane Suffers Bird Strike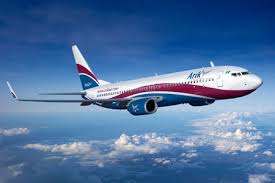 Arik Air flight W3 408 from Abuja to Yola Saturday made an air return due bird strike ,an official said on Saturday.
According to Mr Banji Ola , Arik manager Corporate Communications, the bird strike affected the aircraft's wind shield and the captain had to return to Abuja for safety reasons.
Banji said further that safety of guests was uttermost at Arik Air and the airline will not compromise safety.
Also, he apologised for whatever inconvenience the air return might have have caused its esteemed guests.
The manager announced alternative arrangement has been made to fly the affected passengers to their destination with another aircraft.