Rotimi Amaechi Appointed APC Presidential Campaign DG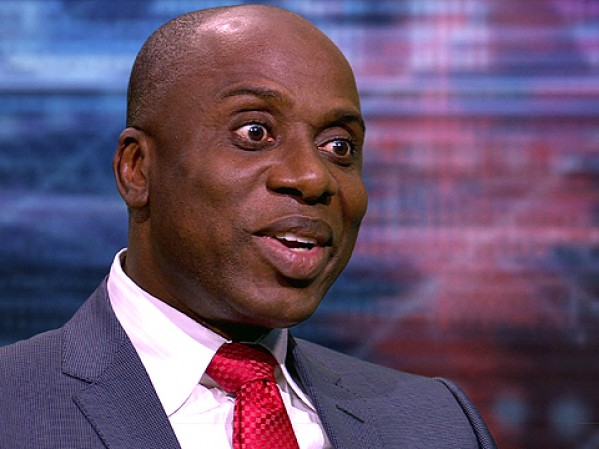 Estimated Reading Time: <1
The Amaechi leads APC presidential campaign team has named Gov. Rotimi Amaechi of Rivers State as the Director-General of the APC Presidential Campaign Organisation, which will drive the party's efforts to win the 2015 presidential election.
In a statement in Lagos, yesterday, by its National Publicity Secretary, Alhaji Lai Mohammed, the party said the announcement followed the hugely successful convention at which its presidential candidate, Gen. Muhammadu Buhari (rtd), was democratically elected, and the follow-up successful choice of his running mate, Prof. Yemi Osinbajo.
It said Gov. Amaechi's outstanding reputation as a man of courage, principle, strength of character, decency and love of country as well as his administrative prowess and organisational skills combined to fetch him perhaps the most important task in the quest for positive change in Nigeria.
APC thanked Nigerians for their support and prayers toward the success of the convention, the emergence of Gen. Buhari as the APC presidential candidate and the choice of Prof. Osinbajo as his running mate.
The party said it believed it had lived to its promise to Nigerians to ensure that the choice of its presidential running mate would be made within the context of the best democratic ideals, considering the enormously-positive reactions from the general public to the choice of Prof. Osinbajo.
"With a presidential candidate that has rekindled the hopes of the citizenry and revived their belief in democratic ideals, we believe we must also choose a running mate that will complement the sterling qualities of the presidential candidate.
"We must confess that the choice was a tough one, considering the array of eminently-qualified and outstanding candidates that we had to choose from.
"Yes, we were spoilt for choice but, in the end, we picked as a running mate a man whose pedigree, nationally, sub-regionally, regionally and globally, attests to the fact that our party, the APC, is a repository of high quality leadership materials, and that our country, Nigeria, has no shortage of the very best human resources."