Goodluck Jonathan Is Like Jesus Christ – Doyin Okupe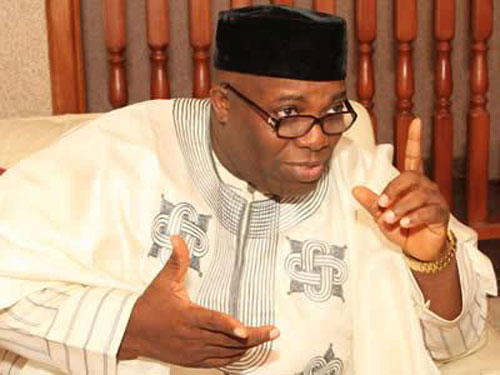 Estimated Reading Time: <1
A Senior Special Assistant to President Goodluck Jonathan, Doyin Okupe, says the President is just like Jesus Christ.
He said the burden Jesus carried when he died for the sins of mankind is similar to what Jonathan is presently carrying.
Okupe said this during a programme on Channels Television, Sunrise Daily, which was monitored by our correspondent on Monday.
"People do not understand the burden this President is bearing. He's like Jesus Christ. He's bearing the burden of everybody," he said.
He said despite the many problems the Jonathan administration was grappling with, the President would still defeat the All Progressives Congress in February next year.
"I can't see GEJ losing this election. It's not possible," he said.
Okupe also claimed that insecurity in the North-East had reduced significantly. Okupe commended the Federal Government's efforts, noting that all aspects of the war against terror, including funding, were being worked upon.
"Today, the Nigerian Army is in total and perfect control," he said.
He berated the Governor of Borno State, Kashim Shettima, for not trying hard enough to curtail poverty and deliver the dividends of democracy to his people.
When asked by the presenter to justify the claim in view of Shettima's allegation that Jonathan was not doing enough to tackle insecurity, Okupe said, "He (Shettima) never fails to amaze me. Most of the problems of insurgency was situated in his state but he was travelling to Lagos, London and other nations, to discuss insurgency but failed to meet the President on the matter.
"Boko Haram is multinational, international insurgency arrangement in Nigeria. The group has links with other international terrorist groups."
The presidential aide said the fight against Boko Haram also had political undertone. He accused the APC presidential candidate, Maj. Gen Muhammadu Buhari of not assisting the Federal Government through his utterances.
Okupe alleged that Buhari had said any attack on Boko Haram was an attack on the North and that Buhari's recent condemnation of Boko Haram was as a result of his bid to become Nigeria's president.
He said the over 200 girls that were abducted by Boko Haram in Chibok were still a priority.
He said, "The issue of Chibok girls was a tragedy but it is a tragedy that we must bear with fortitude.
"Chibok girls are a major thorn in the flesh of the administration. If it was possible to get them yesterday I know that this government would have done it."
He admitted that Jonathan had not been able to solve the electricity problem as promised but noted that it was not a problem that could be solve overnight.
He said for instance, in the Ikeja area of Lagos State, the facilities used in supplying electricity were over 35 years 0ld.
"In the power situation, we are not there yet. We are definitely on a road that cannot change," he said.
He also claimed that government efforts were being sabotaged by politicians who sponsored vandals to attack gas pipelines. He, however, added that the rate of sabotage had reduced in the past year.