1.5 Million Nigerians Internally Displaced – United Nations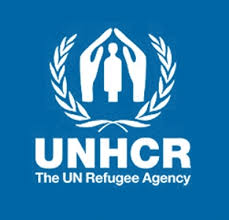 Estimated Reading Time: <1
With the increasing cases of insurgency especially in the North -east, the number of Nigerians living in Internally Displaced Persons' (IDP's) camps has increased to 1.5 million in 2014 while the country hosts about 2,557 refugees and asylum -seekers of mixed nationalities mainly from the Democratic Republic of Congo, Cameroon and Cote d'Ivore.
This was part of the submissions by the United Nations Higher Commissioner for Refugees (UNHCR) Representative for Nigeria and ECOWAS, Ms Angeles Dikongue-Atanga while briefing the media in Abuja on its activities and plans for 2015.
She said UNHCR and it's partners had been assisting IDP's with non-food items including basic household supplies in 11 states since 2012 but regretted that assistance to the neediest and most vulnerable ones had been reduced due to lukewarm response by donor agencies and difficulty in accessing the displaced persons.
She listed funding, increased insurgency in North – East, threat of Ebola outbreak in neighbouring countries, inability of the government and donor agencies to respond to the needs of IDP'S as major challenges obstructing the work of UNHCR.