Mark Amaza: My Presidential Choices For 2015 [Must Read Op-ED]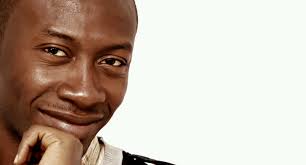 Estimated Reading Time: <1
So it is election season again and like play, like play, four years has almost passed since the 2011 General Elections. A very eventful four years, I must add. There has hardly been any moment of calm, as something is a-brewing every time. Whether it is the post-election crisis in 2011, the fuel subsidy removal protests in 2012, the many political scandals and what I believe should be the most defining issue for this election – the Boko Haram terrorist group and its campaign of bloodletting.
Next February, we shall queue up to pick who we find worthy of entrusting the management of the affairs of this country to for another four years. I have been watching the political space – those who have declared, what they are campaigning on, those who did not and why, etc. I think I have observed enough to decide who I will vote for next year, in order of most preferable to the least preferable, and why.
I have restricted myself to only those who have bought the nomination forms of their parties and will stand for primaries. Any other aspirant who has not done this cannot be considered serious.
Please note that these are my PERSONAL opinions.
So here goes:
Atiku Abubakar (Former Vice President, APC)
Above and beyond, this is the best presidential candidate in the field. He has been campaigning on issues from the start and has the most comprehensive manifesto of all the candidates, a 94-page document you can download from here. But in case that is too voluminous for you, you can see them broken down on his campaign website. He has covered every aspect properly with what he intends to do in those areas when elected President: from infrastructure to education to anti-corruption to fighting terrorism and improving security. But above all, he is the only candidate that is talking about a solution to Nigeria's issues that I believe in dearly – fiscal federalism [See articles I have written about fiscal federalism here: 1, 2, 3,]. His plans might be inadequate but it is far better than nothing coming from the other candidates.
Atiku also has the benefit of 20 years plus of preparing for the office, from the time he first ran in 1993 on the platform of the Social Democratic Party (SDP) at the prompting of his late mentor, General Shehu Musa Yar'adua. He has used the PDM platform of late Yar'adua to build himself a national network of associates, enabling him to have knowledge of Nigeria beyond his native Adamawa (also earned by living many years in Lagos as a Customs officer and marrying from places far from his). Not only that, almost three decades in building multi-billion naira businesses has taught him how to assemble good teams. A clear evidence of this is the efficient media team, which I believe is a benchmark for public office holders, including the Presidency.
Whatever questions I had about him – especially his dark reputation as a corrupt VP were put to rest in his interview here with The Cable.
Okay, let me stop gushing about him.
Goodluck Jonathan (Needs no Introduction, PDP)
President Jonathan got my vote in 2011 mainly because of the fact that he was the better of the lot that was running then (Nuhu Ribadu inexperienced and not articulate about what his plans were, Muhammadu Buhari for reasons I will get to in a bit) and the zoning issue really irked me. I could relate to and still relate to the desire of someone from a minority ethnic group to aspire to any political office against the desire of some who felt they were the ones "born to rule", being someone from an ethnic minority myself, in Nigeria and my state and from the religious minority in my state as well. Even if President Jonathan serves only one term, he has smashed the glass ceiling for not only Niger Deltans, but minorities all across Nigeria, and that is a good thing.
In all fairness, President Jonathan has done far better than many Nigerians will admit, although blame also has to be laid at the feet of his very ineffective media team for not doing a good job at laundering his good works. He has revived a power reforms program that was stalled for three years under his late boss (I should point out that achieving full, constant supply of power is something that even if President Jonathan served two terms, he would not achieve – he is basically pounding yam for someone else to eat. But consistency with that vision is very important), he has constructed roads that have been troublesome (Benin-Ore Road, Vom-Manchok Road and Bwari-Kaduna Road, for instance), redone many others and is on course with others (e.g. East-West Road). Agricultural production has also been up and food import bill down (appointing the super-efficient Minister of Agriculture, Akin Adesina has been a masterstroke) and our airports are starting to wear better looks (although the reconstructions were stalled after Stella Oduah 'resigned' as Aviation Minister).
However, his two biggest failings are handling the Boko Haram terrorist scourge and fighting corruption. Let me start with the smaller one:
Granting his former boss, DSP Alameyeseigha who was convicted of fraud committed while in office as Bayelsa State Governor in 2007 and is on the run from the United Kingdom for similar crimes there sends all the wrong messages about the intent of the President to take on corruption head-on.
The statement of the President on public declaration of his assets that he does not give a damn sends another wrong message. While he is not legally compelled to publicly declare, he could have used it to set a higher bar of transparency for government officials.
There has not been a single idea or move from either his administration to make fighting corruption more effective. One would expect that this administration will be pushing for the passing of bills like the Whistleblowers' Bill and the Asset Forfeiture Bill, or the merging of the EFCC, ICPC and Code of Conduct Bureau into one agency to take care of overlaps and make the agency more effective, but there is no push in that direction.
There has not convicted a single politically exposed person (PEP) since 2011. While the President's supporters are quick to point out that the EFCC, ICPC, Code of Conduct Bureau are independent of him, one only needs to look at cases where the EFCC withdrew corruption cases against some prominent individuals (e.g. Mohammed Abacha,Hassan Lawal, Femi Fani-Kayode) for reasons not given and always after they joined his party, the PDP, lending credence to rumors of deals struck in exchange for political support. This is not to mention cases that have stalled, such as the one against those involved in the fuel subsidy scam.
Then the big one:
Admittedly, the Boko Haram terrorism problem predates this administration, but the handling of the issue leaves a lot to be desired. Too often, the response from the government has been far too slow.
There seems to be a lack of courage on taking on elements within the military that are profiting from the insecurity. Despite increasing the amounts voted for security since 2012 [from N348billion in 2011 to N921billion in 2012, N950billion in 2013 and N968billion in 2014], the Federal Government still had to take $1bn loan to fight this war, against the background strong allegations of embezzlement in the military top hierarchy. This is not to mention allegations of some of the closest people around him also benefiting. One would have expected heads to roll, but no, everyone is sitting pretty.
Far too often, the statements of the President have put him in a quandary, such as declaring that he knows members of the terrorist group, and some are even within his administration, yet doing nothing to fish them out and have them dealt with.
His party has politicized the issue, constantly accusing political opposition of being the backers of the group. Although the opposition is not left behind in politicizing it, the President has neither reined his party in nor arrested these "terrorism sponsors" and charging them to court to prove his party right.
Many other times, the Presidency has kept silent when they ought to speak, or acted as though they were oblivious to the events and mood of the country. For instance, after 46 students were murdered in Federal Government College, Buni Yad, Yobe State in February, there was no word or statement from the Presidency which went ahead with the country's Centennial Celebrations. Similar silence after the kidnap of 270 schoolgirls from Chibok in April was what caused frustration that coalesced into the #BringBackOurGirls pressure group. Then there was the rally by the President and his supporters in Kano in April, the very day after the horrendous bombing in Nyanya, Abuja, the insensitivity of this action adding to the shock of a nation.
But still, in the event that Atiku does not pick the APC ticket, President Jonathan gets my vote and I hope there will be improvement.
Rabiu Kwankwaso (Kano State Governor, APC)
About three weeks ago, I was part of a group of social media influencers that visited Kano on the invitation of the state government to tour projects executed by the incumbent administration and have a parley with the governor and that trip changed my view about Governor Kwankwaso completely. Prior to that trip, I had viewed him as a rabble-rouser going by his many antics, show of braggadocio and sometimes reckless statements; and talk of his achievements mere propaganda. But what I saw in Kano wowed me. I was super-impressed [Read an accurate account of the tour here].
Governor Kwankwaso has achieved in less than four years what many governors have been unable to achieve in eight years. He has pursued an excellent vision of all-round development for his state and for his people. I only wish more people visit the state and see it for themselves. I also wish his media people did better with laundering his image and the achievements of his government.
However, an action such as his government's breaking of beer bottles, which make for effective populist politics in the state, will be used to show a man intolerant of beliefs that are different from his, playing on the paranoia that Christians have about the Sharia legal code.
Also, he did not lay out specific plans of achieving some of his intended goals if elected President, such as how to achieve a capital-to-recurrent expenditure in the budget of 70:30, which is about the only idea he has brought so far in his manifesto.
There is also the question of whether he is prepared to lead a country that is far more diverse than Kano State, which I believe is very important.
Muhammadu Buhari (Former Head of State, APC)
Is it not weird that an aspirant that has been presidential candidate three times before and is still by far the most popular politician in not less than one-third of Nigeria (12 million votes in 12 states consistently) is this far down my list? I have good reasons for this:
General Buhari's strongest campaign point is his integrity and hands unstained by corruption, considering that he has held many offices where others in same place used to enrich themselves. However, while personal integrity helps one avoid being stained with corruption, it is not enough to fight corruption and this is where Buhari fails: he is yet to bring forward a single idea on how he will go about fighting this scourge that has bedeviled our country.
The lack of ideas does not stop here – he has not brought any idea for improving Nigeria in anyway at all. His most recent interview with The Cable here only added to my confusion about what his plans are.
Nigeria desperately needs ideas moving forward, and not just honest men, or even worse, one honest man. In the absence of ideas from him, I cannot be voting for what I consider mere hot air.
This is not to mention the fact that he is about Nigeria's most divisive politician right now – he is as loved by many Nigerians as he is despised by others. How did he get here? By making statements that are either religiously alienating, capable of inflaming ethnic passions or even innocent statements that are easily twisted by opponents because it is an otherwise harmless proverb in his native tongue.
I do not see him winning the Presidency, and I think he really should consider retiring from running for office next year and focus on transferring all his political goodwill to a protégé.
Sam Nda-Isaiah (Newspaper Publisher, APC)
Nda-Isaiah, who is the publisher of the LEADERSHIP Newspapers, was actually the very first person to declare interest in being the occupant of Aso Rock next year. Talk about giving the dark horse a very early start.
However, Nda-Isaiah is sorely lacking in not only name recognition across Nigeria, but also in the experience to manage its affairs. I believe he and Nigeria will be better served if he ran for either the Senate or at most, the Niger State Governorship. He can then use that office to build experience towards the 2023 elections.
Not only that, for an aspirant whose campaign slogan is "It Is Time For Big Ideas", it is really ironic that he has not presented any big idea or any idea at all for how to make things better. Like the typical Nigerian politician, he has expertly laid out the problems albeit embellished in many places, but has fallen short of proposing solutions.
Rochas Anayo Okorocha (Imo State Governor, APC)
LOL.
I am sorry, but I have to laugh here. Okorocha's desire to become Nigeria's president next year is funny . Obviously, he thinks it is a comedy contest, because that is how I view him – a comedian in Nigeria's politics.
Okorocha has mastered the art of playing to the gallery in words and actions to gain popularity, and of doing excellent propaganda work. However, his performance in Imo State since 2011 has been below par. One expected better from him considering all the noise that comes from him, but then, there is this thing they say about empty barrels.
Maybe this is the best way Okorocha can secure the running mate slot to the APC presidential candidate. I just hope that he does not lose his chance at running for re-election while at it, but then, will it be a loss to the people of Imo State if he does?
So there you have it – my preferred choices for the Office of the President of the Federal Republic of Nigeria from 2015 in descending order.
I am looking to hearing your thoughts and comments. Please let us keep it civil.
__________________________________________
Article written by Mark Amaza and Mark tweets via @amasonic. Post originally published on his blog and NewsWireNGR is republishing with permission from the author.
Disclaimer
It is the policy of NewsWireNGR not to endorse or oppose any opinion expressed by a User or Content provided by a User, Contributor, or other independent party.
Opinion pieces and contributions are the opinions of the writers only and do not represent the opinions of NewsWireNGR.