2015: Obasanjo, Kwankwaso Meet In Abeokuta Behind Closed Door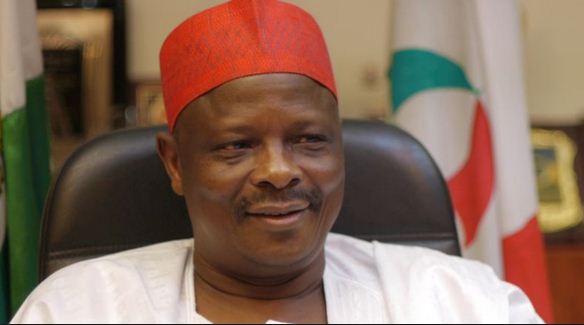 The All Progressives Congress presidential aspirant, Rabiu Kwankwaso, on Friday held a closed-door meeting with the former President Olusegun Obasanjo, at his Hilltop presidential residence in Oke Mosan, Abeokuta.
Kwankwaso who is a Presidential Aspirant of the All Progressives Congress meeting with Obasanjo was not unconnected with his presidential ambition ahead of the 2015 elections.
Kwankwaso had earlier met with the executive council of the Ogun State Chapter of the APC, where he sought their support to win the party's ticket at the primaries.
He said, "Let me assure you that APC in 2015 will have the capacity to curtail the problems in the North-East and recover seized states from Boko Haram. By the grace of God, change is necessary in 2015, let's join hands."
Kwankwaso, who lamented the security crisis in the country, said thousands of Nigerians had been displaced, turning them to refugees in neighbouring countries of Chad and Cameroun.
The Kano State Governor, a former Deputy Speaker, House of Representatives, pointed out that for peace to return to the country, the ruling Peoples Democratic Party must be voted out.
He also appealed to the Ogun State Chapter of the APC to put its house in order in the interest of the party and forthcoming general elections.