Jonathan Set To Declare Second Term Presidential Ambition Tuesday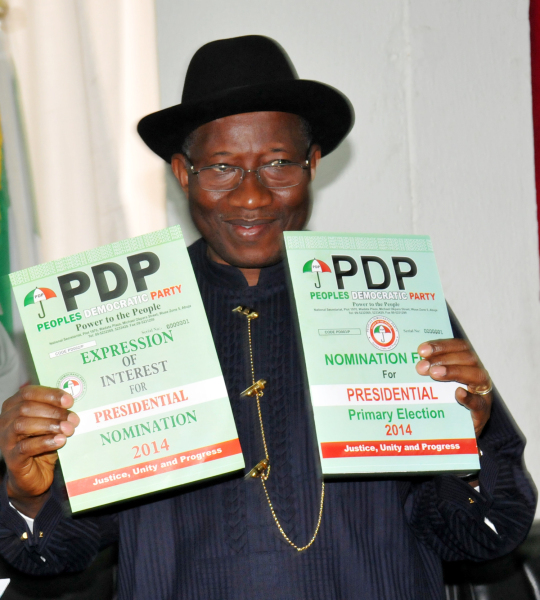 The nation's capital is abuzz with Tuesday's planned declaration ceremony by President Goodluck Jonathan for his second term under the banner of the Peoples Democratic Party (PDP).
The event, scheduled for the Three Arms Zone centre, Eagle Square has already seen security personnel shadowing the surrounding areas while decoration has started.
Reports say the declaration will hold simultaneously in six cities around the world and will involve supporters of the PDP in the Diaspora under the banner of the One Nigeria Coalition.
The cities include four United States of American cities of Washington DC, San Francisco, Los Angeles and Houston and in London (United Kingdom) and Johannesburg (South Africa).
For those cities whose time zones are closer to Nigerian time, like London and Johannesburg, they are expected to tune in to the event. But for most US cities where the flag waving events and speeches will simultaneously hold, they will join later.
The PDP NEC had at its 66th NEC meeting endorsed President Goodluck Jonathan as the party's sole Presidential candidate, submitting that his candidature would be formally ratified at the December 10 National Convention.