Automatic Ticket For PDP Governors As Jonathan Picks Nomination Form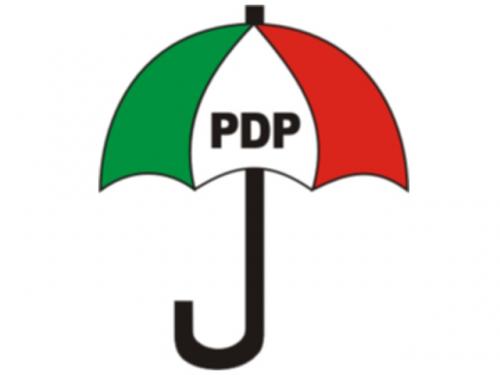 The Peoples Democratic Party on Thursday  offered automatic second term tickets to all its incumbent governors even as President Goodluck Jonathan picked up the presidential nomination form of the party to contest in the 2015 elections.
The President, who spoke while picking his nomination form at the party's national headquarters in Abuja, said he would still have bought the nomination form without the endorsement given to him by the national leadership of the PDP.
"I could have still picked the form if they did not give me. But giving me the right of first refusal has attracted more people than ordinarily it would have had.
"Your Excellency, our chairman, thank you and extend our appreciation to other great members of our party, especially members of the NEC who unanimously endorsed that decision."
He said he was also grateful to the governors, who he said provided N2m for the procurement of the expression of interest form and the N20m for the procurement of nomination form.
"What I can say is to reassure them that I will work with all Nigerians, and I will always maintain that no matter how strong a President is all over the world, the President is only one individual and he alone can't do everything; he alone cannot change the society.
"For you to succeed, you work with people. So, if you are succeeding, that means we have a team that is working to transform this country. So, I will work with all Nigerians to make sure that we move our country to the next level."
He said if Nigerians could work together, the country would be great, saying that the whole world was happy with the country with the way it fought the Ebola virus.
The National Chairman of the party, Alhaji Adamu Mu'azu then informed everyone that the party had also decided to extend the right of first refusal to serving governors who wish to run for a second term in office.
"We have decided that our governors and President running for a second term will be given the right of first refusal and all of us know that Mr. President has done so many things."