Tolu Ogunlesi: Let's Insist On Presidential Debates For 2015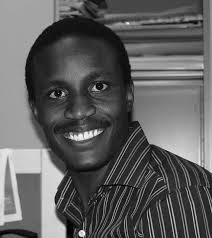 If I'm voted into power within the next four years, the issue of power will become a thing of the past. Four years is enough for anyone in power to make significant improvement and if I can't improve on power within this period, it then means I cannot do anything even if I am there for the next four years." That was President Goodluck Jonathan in February 2011.
And here is Muhammadu Buhari, two months after Jonathan: "This campaign is the third and last one for me, since, after it, I will not present myself again for election into the office of the President."
The lesson here is a simple one: Politicians ought to be careful about the statements they make.
Having said that, I should also add that we ought to acknowledge the fact that people are allowed to change their minds. Four hours is a long time in Nigerian politics, let alone four years. If Jonathan and Buhari have decided to change their minds, we should respect their decisions. But I also believe that in the spirit of the accountability that true democracy demands, Nigerians deserve explanations from both men.
This is where presidential debates will come in. I'll be looking forward to debates at which Jonathan, Buhari, Atiku Abubakar and whoever else is seeking to rule Nigeria between 2015 and 2019 are all made to confront their records in word and deed. I believe we ought to have at least three major presidential debates before the election in February 2015, moderated by credible, courageous and knowledgeable people who can hit the candidates with tough and uncompromising questions.
For those wont to dismiss the idea of debates in our stomach-infrastructure-dominated political system, I'd say that we shouldn't let the sad realities of today (cash-and-carry elections) stop us from envisioning and constructing the framework for a better future (in which vision and intellect dominate).
Debates are a way to put some power in the hands of the electorate, and to force candidates to pay attention to the people who will be deciding their fates. Let me also put forward the eloquent argument made by Lagos State Governor, Babatunde Fashola, at an event organised by the Kukah Centre, in Abuja, in September.
He said: "Debates help you to test the candidates and be able to form an idea; that this candidate has an idea what the problems are. Those are the things that help people to make choices." He cited the example of the best-known presidential debate in Nigerian history, the one between M.K.O. Abiola and Bashir Tofa, in June 1993. "Immediately, Tofa could not answer what the price of fuel was, it became clear to Nigerians that this was the candidate who was disconnected… We should not have people seeking high office without participating in debates."
At least, one 2015 presidential debate should be devoted wholly to the economy. Another should focus on the security situation – Boko Haram, crude oil theft, ethnic militias, etc. A third could take a more personal, less 'policy' – route the one in which we expect the candidates to defend their records and credentials – cluelessness, bigotry, corruption and everything in between.
I don't think it matters which of the parties or candidates wins the presidency, as long as Nigerians are guaranteed a certain commitment to improved governance; as long as whoever that victor is realises that business cannot continue as usual.
One big charge against the incumbent is that he is clueless and incompetent; and not in control of his government. I think the problem – and even his prominent critics like Lamido Sanusi and Tunde Bakare have put forward this argument – is that we have a good man who has allowed himself to be surrounded – and derailed – by all sorts of shady characters, to whom his natural proclivity for loyalty binds him. He needs to be reminded that Nigeria needs a decisive and visionary leader more than it needs a 'nice' man. And we need a President who is not only in charge, but is also seen to be in charge.
President Jonathan, should he get a second term, actually now has an incentive to rise to the challenge of the Nigerian Presidency: If we assume that he has pandered to all sorts of interests because he's got an eye on re-election, he will no longer have that pressure upon him in 2015.
On their own part, one big charge against Buhari and Atiku is that they are 'serial losers' and 'failed politicians', with nothing fresh to offer. That's an ignorant thing to say, if you ask me, considering that before winning the presidency of Brazil in 2002, Luiz Inácio Lula da Silva had lost three previous elections (1989, 1994 and 1998). The losses didn't stop him from eventually becoming one of the most popular Brazilian presidents ever, and a successful one at that.
Two years after losing the presidential election to John F. Kennedy in 1960, Richard Nixon ran for the Governorship of California. He lost, prompting the widespread belief that his political career was over. The morning after the election, he famously announced to reporters, at a press conference: "You won't have Nixon to kick around anymore because, gentlemen, this is my last press conference". Five years later, he changed his mind, and went on to win the 1968 presidential election.
It is in the very nature of politics for persistence and the demonstration of staying-power to be a defining element.
But beyond ambition and persistence, clarity of purpose and a sense of vision are for me the greatest qualities needed in persons aspiring to elected office. And the leading contemporary Nigerian model for that, in my opinion, is the outgoing Governor of Lagos.
In his demonstration of his grasp of the issues that matter the most to Lagos, Fashola never fails to impress. At the Kukah Centre debate, he told the audience that he came to office with the full understanding of the city's residents and their wishes, and its problems, based on two things: One, the fact that he'd lived in Lagos almost all his life, and two, his four-year-stint as Chief of Staff, which gave him experience in the workings of a complicated government system. When he came to office, he said, he knew what needed to be done urgently.
"Fundamentally, I saw the need to restore law and order," he said, adding that it explains why he focused on equipping and motivating the police force, through the creation of the Lagos State Security Trust Fund. He said he met a situation in which policemen were expected to buy their own uniforms, and to "confront criminals without ammunition."
He also said something that cannot be disputed: "In seven years, I have sat in traffic with the people who elected me. I have never used a siren. That is what gives me the moral right to challenge those who do." He was alluding to the widely reported incident a few years ago in which he arrested an army officer for driving against traffic. "We didn't have governors arresting soldiers, it [used to be] the other way round."
Looking around the crowded field that is Nigerian politics today, I can't think of any other person more qualified than him to be used as a yardstick for the sort of President Nigeria needs at this time. (I'm open to a debate on this!)
It's a shame, however, that a man who is undoubtedly one of the most qualified for the job of president isn't even in the running. Perhaps, we can work out an arrangement in which Fashola can at least debate alongside the main contenders, when the presidential debates kick off. Even if he won't himself be a candidate.
Wouldn't you love to see that?
_____________________________________________________________
Article written by Tolu Ogunlesi and published with permission from the writer, On twitter @toluogunlesi and Culled from PUNCH
Disclaimer
It is the policy of NewsWireNGR not to endorse or oppose any opinion expressed by a User or Content provided by a User, Contributor, or other independent party.
Opinion pieces and contributions are the opinions of the writers only and do not represent the opinions of NewsWireNGR.