Leave Akpabio Alone, Akwa Ibom Government Tells Sheikh Ahmad Gumi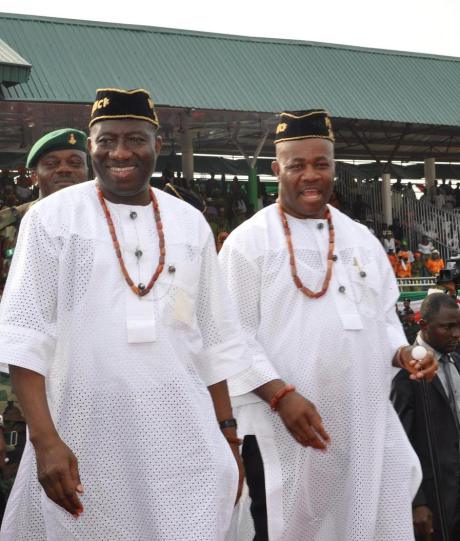 The Akwa Ibom State Government has cautioned the Islamic cleric, Sheikh Ahmad Gumi, to leave Governor Godswill Akpabio out of his vituperation against President Goodluck Jonathan, while accusing him of inciting Nigerians against the president.
A recent statement credited to Sheikh Gumi had quoted the Islamic cleric as having advised President Jonathan to withdraw from the presidential race and give way to Akpabio to "finish" for him.
Reacting to Gumi's position, the Akwa Ibom State Commissioner for Information and Communications, Mr. Aniekan Umanah, made available to NewsWireNGR said Gumi's advice was a disparaging commentary on the effort of President Jonathan in piloting the affairs of the nation.
According to Mr Umanah, "even more worrisome is the wild insinuation that the President is responsible for the Boko Haram insurgency in-spite of the efforts of the President in curbing security challenges and particularly the recent negotiation and cease fire agreement intended to bring an end to insurgency in some parts of the country," he said.
The Commissioner for Information and Communications said Gumi's comments would have been ignored if he had not dragged in the name of Akpabio as possible replacement to President Jonathan, a view Umanah described as absurd and a ploy to create a wedge between the Akwa Ibom State Governor and the presidency by desperate politicians.
According to Umanah, "This of course, follows a similar pattern of structured falsehood by certain renegades among the political class, especially some governorship aspirants in Akwa Ibom State who believe that their sure way to getting into power in 2015 is to portray Governor Akpabio in bad light in order to incite the Presidency against him.
"For the umpteenth time, we wish to state unequivocally that Governor Godswill Akpabio is not interested in running for the office of President of Nigeria in 2015, but to assiduously work towards the electoral victory of President Goodluck Jonathan and the PDP in the 2015 general elections.
"We totally distance the Governor, Government, and indeed the good people of Akwa Ibom State from the mischievous diatribe whilst calling on Nigerians to ignore this divisive and ill-conceived advice by Ahmad Gumi," the statement said.
It reiterated the aspiration of Chief Akpabio to contest the forth-coming election to represent the people of Akwa Ibom North-West in the Senate and pledged the support of the people of Akwa Ibom to the re-election Jonathan.