PDM Presidential Aspirants Must Pay N20m For Nomination Form As Party Releases Time-table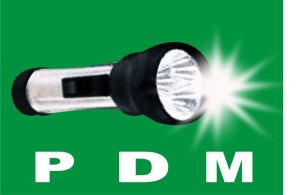 The People's Democratic Movement (PDM), has released its time table and schedule of fees for the interested aspirants for the 2015 general elections..
The party's inaugural National Convention will hold on October 31st and November 1st 2014 at International Conference Centre, Abuja to elect National Officers of the Party. The Zonal Congresses are scheduled for  Friday, October 31st at the same venue at which delegates are expected to elect a National Vice Chairman from each of the six geo-political zones.
The PDM has fixed November 3-10 for collection of Expression of Interest and Nomination forms while all collected forms must be returned to the National Secretariat by 5.00 p.m. on November 13th 2014.
Expression of Interest and Nomination forms for State House of Assembly are to cost N50,000 and N200,000 respectively; House of Representatives N150,000 and N350,000; Senate 500,000 and N2 Million; Governor N1 Million and N4 Million; while Presidential aspirants are to pay N5 Million and N20 Million respectively. All fees are to be paid for into the Party's designated bank accounts at First Bank and Zenith Bank while all forms are to be collected at the Party's National Secretariat  in Abuja on presentation of evidence of payment obtained from the banks.
Primary election for State House of Assembly will hold at designated places across the states of the federation on November 25th; House of Representatives on November 30th; Senate on December 2nd; while Governorship will hold on December 6th. The Special National Convention to elect the Party's presidential flag-bearer will hold in Abuja on December 9th, 2014.
PDM is believed to have been the brain child of Alhaji Atiku Abubakar but he joined the All Progressives Congress. Insinuations are rife that Atiku will run on the PDM platform if he does fails to obtain the APC ticket.