Social Democratic Party Backs President Jonathan's 2015 Re-election Bid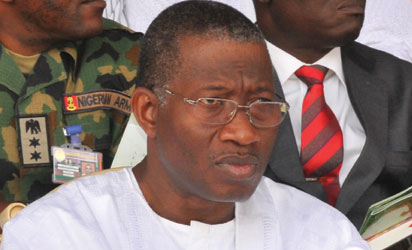 The Social Democratic Party (SDP) says it will support President Goodluck Jonathan during presidential election in 2015 because of his performance in his first tenure of office.
Mr Rafiu Salau, the National Secretary, SDP, said this in Abuja on Saturday during an interview, reports the News Agency of Nigeria, NAN
He said the party's primaries to elect candidates for the National Assembly and the State House of Assemblies would begin on Nov. 16 and end on Nov. 30.
According to him, the party will begin to verify the credentials of various candidates after the primaries.
"There are some people that have shown interests but we, as party members, are contemplating accepting Jonathan as the party's candidate.
"He is carrying out the dream of our founding fathers, Chief Obafemi Awolowo and we are going to adopt him and work with him,'' Salau said.
He said the party was also working to educate Nigerians on the essence of building a pure democratic platform, where the electorate would dictate who would rule over them.
He urged the electorate to ignore the habits of some politicians who were fond of inducing the public with stipends to get votes.
"The politicians should be the servants while the people should the bosses in this case; receiving N5, 000 from a politician is because the voters do not know their values.
"If the voters realise this, politicians will desist from teasing the public with stipends at the expense of national development,'' he said.
He, therefore, urged the voters to use their powers to bring people that will govern them well into power in 2015.