Ebola Containment: Jonathan Never Relegated The Efforts Of The Lagos State Government – PDP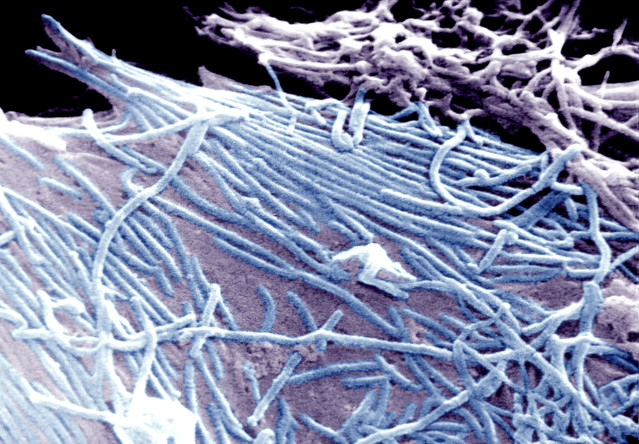 Estimated Reading Time: <1
The Peoples Democratic Party on Sunday tackled the All Progressives Congress its recent effort at  discrediting the PDP-led Federal Government effort  in the containment of the Ebola Virus Disease in Nigeria.
PDP National Publicity Secretary, Olisa Metuh, in a statement in a Abuja said that the APC is frustrated with which the Jonathan led Federal Government"the speed and energy with which it tackled the scourge and brought it under control."
"We know that the APC prefers that the Ebola scourge continued unabated in Nigeria so as to have what to blame the PDP-led government for. Now that it has been contained, the APC is frustrated because the people are happy with President Goodluck Jonathan and the PDP-led Federal Government for the proactive manner with which the disease was confronted and overcame," the party said.
He said the record was achieved because the Government refused to politicise the issue choosing rather to tackle it straight on. He commended Jonathan for the multi-sectoral and speedy response to the disease.
He said that immediately the disease was reported, the Federal Government swung into action with the Lagos State Government, Nigerian medical personnel and international health organizations to bring it under control.
He said, "The PDP makes bold to state that the multi-sectoral approach deployed by the Federal Government with the concerted collaboration of the Federal Ministries of Health, Aviation, Information, Education, Transport and other relevant agencies such as the Nigerian Immigration Service for intensive screening, quarantine and treatment efforts as well as the massive awareness which ended the spread of the disease and resulted in its containment in our country.
"We are also amused by the contradictions in the APC's statement in which it also commended the roles played by the Honorable Minister of
Health, Professor Onyebuchi Chukwu in the containment effort.
"We ask, is the minister not appointed and supervised by President Goodluck Jonathan? Is he not of the PDP? Or is the APC now trying to
appropriate him?
"Apart from concerted collaborations using the Federal Ministry of Health, it is on record that President Jonathan released N200 million
each to Lagos and Rivers States to help in fighting the disease, including improvement of health facilities and public enlightenment across board.
"At every point, the President recognized the efforts of all Nigerians especially the medical personnel including the brave and courageous Dr. Ameyo Stella Adedavoh and all the doctors and nurses who made sacrifices in containing the virus. It is also on record that at no time did the PDP or the President relegate the contributions of the Lagos state government on Ebola."