Nigeria Acquires New Military Equipments To Fight Boko Haram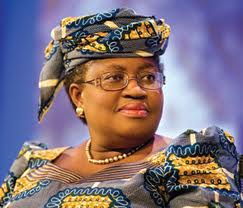 The cordinating Minister for the economy and Minister of Finance, Mrs Ngozi Okonjo Iweala has said that the  federal government has acquired new military equipments to confront insurgency in the North-East.
She said this in a chat with newsmen after presenting relief materials to victims of Boko Haram attacks at the NYSC Orientation Camp in Girei, Adamawa State
She said that with the new equipments, Nigeria should be able to put an end to the insurgents.
She added that the decision to procure modern equipment was borne out of the commitment to improve the capability of the military to deal with terrorism.
Some of the victims said their towns were still under the grip of Boko Haram fighters, and urged the federal government to act decisively