You Cannot Win Rivers State in 2015, APC Replies Jonathan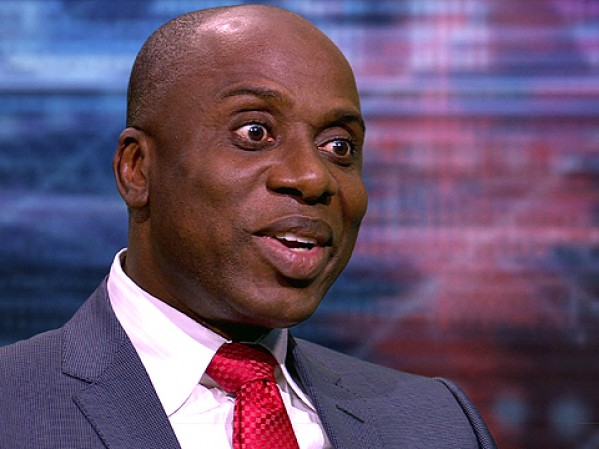 The All Progressives Congress has laughed off the suggestion by President Goodluck Jonathan that the PDP will recover Rivers and Edo states in the next election. The Chairman of the Rivers State Chapter of the APC, Dr. Davies Ikanya, said that with the realities on ground in Rivers state, the PDP has no hope.
President Jonathan had during a rally organised by the South-South PDP in Edo State on Saturday boasted that his party would take over power after the governorship elections in the two states.
But Ikanya said in a statement on Sunday by his Senior Special Adviser on Media, Chief Chukwuemeka Eze, that the President's optimism was based on ignorance about the political realities in the state.
"The All Progressives Congress, Rivers State chapter, has dismissed as ridiculous the boast by President Goodluck Jonathan that his Peoples Democratic Party will recover the state from the hands of the APC during the 2015 general elections.
"This boast made on Saturday by President Jonathan during the PDP's South-South rally in Benin City, the Edo State capital, is ridiculous because it runs counter to the realities on ground in Rivers State.
"President Jonathan's boast is obviously based on ignorance about current political realities in Rivers State. He may not have known that the state PDP leader and prospective governorship candidate, Nyesome Wike, has polarised the PDP in Rivers State to the extent that it cannot even win a councillorship seat in a free and fair election.
"Wike (Minister of State for Education) is either deluding himself or deliberately feeding Mr. President with lies in a bid to feather his nest," Ikanya added.
The statement then proceeded further to state the sins Jonathan committed against the state upon which his boast cannot be realised
"On what basis should the people of Rivers State vote for the PDP in 2015? Is it based on the ceding of our oil wells to his home state of Bayelsa and supporting Akwa Ibom and Abia states to take over our oil wells?
"Is it because he has ensured that the Federal Government does not cite any meaningful project in Rivers State or his deliberate refusal to implement the UNEP Report on Ogoni?
"President Jonathan has left no one in doubt of his deep hatred for Rivers State and her people. So, how can we support him or any PDP candidate in 2015," he said.
Ikanya, however, expressed optimism that the achievements of the state Governor, Mr. Rotimi Amaechi, were enough to give the APC victory in future elections conducted in the state.