$9.3m Arms Deal: Jama'atu Nasril Islam(JNI) Alleges Foul Play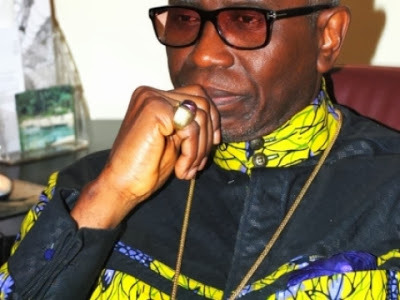 by Oluwatosin Fatoyinbo
The Jama'atu Nasril Islam (JNI), yesterday asked the nation's anti-graft body, the Economic and Financial Crimes Commission, to probe the controversial $9.3m impounded by the South African authorities.
The JNI, in a statement by its Secretary-General, Dr. Khalid Aliyu-Abubakar, queried the circumstances surrounding the $9.3m allegedly meant for the procurement of arms for the government, asking relevant bodies to probe the deal.
The JNI said, "Our senators at the upper chamber and representatives members at the lower chamber must rise to the occasion for special discussion on the matter as urgent public interest revolves round it, as it relates to threat to national security.
"EFCC must wholly play its role in this direction by prosecuting those involved to adequately face the wrath of the law. It doesn't matter whose ox is gored.
"All relevant government agencies must also discharge their responsibilities without fear or favour, showing the world that our country is serious.
"For its internal and external integrity, government must stay off dabbling into issues which the Nigerian Law had properly addressed. We have been saying that certain elements are now fond of breaking the law with impunity, feeling super and above the law."
The Islamic body also alleged foul play from the manner the matter has been handled by the Government, affirming that the Government has questions to answer
"The following posers are instructive: Is government short of official agents which necessitates assigning non official ones? Why was any of the planes in the Presidential fleet of jets not used?
"With the current trend of cashless financial transaction why is such a huge amount carried in cash? Isn't arms deals executed via third party?
"Where is the Ministry of Defense and the office of the National Security Adviser? Was due process followed through relevant government agencies? Are bilateral matters dealt with in that way?"
The body added, "We at the Jama'atu Nasril Islam (JNI) are in disbelief over the recent news at both national and international media of impounding of a private jet in South Africa, laden with $9.3m in cash, purportedly to buy arms in that country.
"What is more shocking is the said government's full knowledge of it, despite its illegality and the attempt to intervene in such a scandalous matter which attracts the full weight of the law to address. There is more to the explanation given by the government on the matter.
"Therefore government should tell Nigerians the real fact on the issue. We hope the matter will not be wheedled with. However, we note with dismay the unguarded utterances of some leaders that they will call on their followers to defend themselves. Also we note the uncourteous speeches attacking other leaders, which leave much to be desired and overheat the polity."