Dika Ozoemena: Who Wants To Be The Next Boko Haram Spokesperson?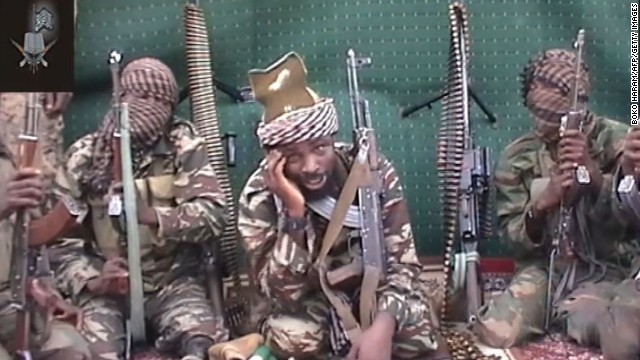 by Dika Ozoemena
Abu Qaqa was killed in Kano by the Kano State Joint Task Force (JTF). Abu Qaqa before his death was Boko Haram Spokesman. His death created a vacancy, a job, an employment opportunity for someone from the "unemployed community". The job is available & interest in the job is quite high. 
Whoever has the job of appointing a new Spokesperson for the Terror group is doing a good job as he has succeeded in creating a Gulder-ultimate search like competition among those aspiring, hoping & hustling to succeed Abu Qaqa. The Job trial process seem to be divided into three (3) stages.
1. The "Incitement Stage" – This stage is aimed at inciting the masses against the military. This stage involved the spread of lies accusing the military of killing innocent civilians in Boko Haram affected states.
2. The "Distrust Stage" – You might have come across tweets by certain individuals accusing the military of air-dropping supplies into Boko Haram camps. You might have also come across tweets by the same individuals accusing the military of carrying out "false flag" attacks on "Communities & Villages" in Boko Haram affected states.
3. The last stage includes ridiculing, criticizing & spreading of propaganda against the Military.  This stage also include Usain Bolt speed-like reporting of victories by the sect while ignoring defeats inflicted on the sect by men of the mighty Nigeria Military.
WHO WILL GET THE JOB. WHO WILL SUCCEED ABU Qaqa?
To those hustling hard to get the Job, May you get the job you so much crave for. May the same fate which befell Abu Qaqa befall you and your loved ones. He who does the bidding of Terrorists is an enemy of the state & must be dealt with the same way the state will deal with identified Terrorists. God Bless Nigeria
__________________
CULLED from YNAIJA
Disclaimer
It is the policy of NewsWireNGR not to endorse or oppose any opinion expressed by a User or Content provided by a User, Contributor, or other independent party.
Opinion pieces and contributions are the opinions of the writers only and do not represent the opinions of NewsWireNGR.