For Mocking Blu Ivy, Here's Why Karrueche Tran Is A Terrible Person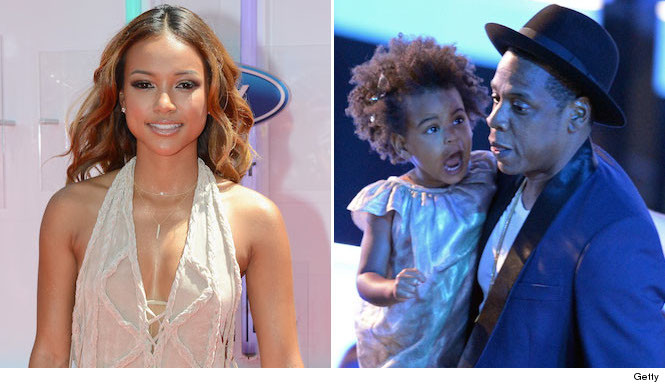 When your main claim to fame is dating the gross douche monster known as Chris Brown, it shouldn't be surprising that you could very well be a terrible person yourself, but man, is this shocking … because do you know what Karrueche Tran did? Do you know what she even dared to do on national television? Brace yourselves: she made fun of Blue Ivy. She made fun of the spawn of Beyonce and Jay Z. And things just got so real.
Emily Trainham report points us to the  little clip from BET's "106 & Park," ready?
Yes, that is Karrueche making fun of Blue Ivy's hair. This is wrong for many reasons, mainly because Blue Ivy's hair, as you can see in that photo up there, was super adorable at the VMAs, and you can tell she was having fun and feeling cute. Oh, and one more issue: she's a baby. Karrueche Tran made catty jokes about an actual baby. And if that's not an earmark of a truly awful human being, then goodness, who even knows what is?
Credit: www.fishwrapper.com