Adekoya Boladale: Ebola, The Rise And Fall Of Africa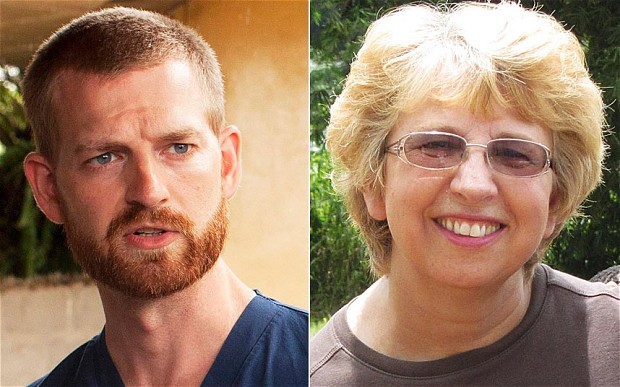 Estimated Reading Time: <1
Today I write in fear, like every other residents of the only black continent in the world. Our world is ravaged by a dreadful holocaust and our existence under extreme threat. Africa, as the world knows it may soon become a park of flirt and death. The over one billion men and women, boys and girls, young and old may soon become extinct.
Ebola, the now most dreadful disease in the world has found succor within our realm and with the growing concern around the world and Africa being fingered as the breathing nest for this virus, it is only a matter of time before we become a threat to world peace which may force the Super Powers into taking decisive action against the continent.
Around the world already there have been growing demands to alienate countries with outbreak of Ebola. Borders are being closed, Airport under immense scrutiny, Visa application procedures under review and in some cases (see 'South Korea denies 3 Nigerian students visit') outright rejection. While the sole responsibility of every government is to protect the lives and properties of its citizens, it goes without saying that such decisions must be tempered with caution. In the process of keeping our countries safe we are gradually heading towards prejudicism.
The successful outbreak and spread of Ebola today is a result of the nonchalant, selfish and aloof behavior of African countries to one another. Late last year when reports of the disease became lethal and life threatening in Guinea and Sierra Leone, what measure(s) or step(s) did fellow African countries like Nigeria, Liberia, Ghana, Togo, Mali, Cote d'ivoire, Cameroon take to assist these countries? As usual, we didn't give a damn; our brothers and sisters may as well suffer and die but once we are unhurt is less our business!
Lets believe we decided to 'mind our business'; it would have made more sense if we had engaged on massive civil education on the disease and create contingent plans into truly safeguarding our territories. But as African as we are, we went to bed with noise of our neigbours house on fire hoping on divine that the wind of inferno doesn't locate ours. The case of the outbreak in Nigeria is more pathetic than unfortunate. First, a man with nearly fourteen days active symptoms from an Ebola prone country successfully boarded a flight en route Lagos, Nigeria unchecked. The airport staff and medical team relatively uninformed and perpetually unaware of the symptoms of the virus rushed unprotected to give a helping hand to the victim when he collapsed at the airport. The receiving hospital and doctor with little knowledge about the disease 'nakedly' attended to the victim and the rest is history.
Africa has come a long way. Amidst the thorns of scramble and partition, slavery, neo-colonialism and apartheid we rose to a continent of choice. Our continent now has a place in the UN Security Council; Nigeria the presumed capital of the continent made the MINT classification and South Africa a member of the G20 group. But beyond the tales of success our continent continues to wallow in extreme poverty and dearth orchestrated by corrupt public office holders who would rather take possession of the latest Private Jet than invest in the health sector, leaders with short or no foresight! Leaders who do not see the need for Africa to grow in research and technology believing that the dependence on foreign countries and their conditional aids is enough. Alas, Ebola is an African disease which means foreign countries may not be so moved into urgently producing cure and vaccine.
Africa must realize we are alone in this war against Ebola. Our greedy leaders must come to terms that their lives are also under threat. There is nothing so delicious in bats and monkeys if not for poverty! The governments must immediately create a welfare package to feed the nation, especially people in the rural areas. Massive education and enlightenment program should be embarked upon with jingles on radio and television. Rural communities, most of whom are oblivious to the disease must be reached out to. Primary and Secondary schools should also be visited and informed with a strategy that will create minimal panic and discrimination. Outright closure of borders and airspace against fellow African countries as Ghana did should not be an option, what we should focus on is screening individuals willing to travel to and fro.
We (all African countries either affected or not) must unite to fight this plague. It is high time Africa solved its own problem. Only Africa can solve African problems. It goes beyond setting up committee of friends and associate to further siphon public funds. African countries must declare an immediate emergency in the research sector. Brothers and Sisters far away in Europe, America, Asia and Middle East with vast experience in medical and scientific research must come home. The humble abode of the black race is under attack and together we must stand and fight.
________________________________
Adekoya Boladale is a political scientist and scholar on good governance, a social commentator and consultant on political and intra governmental affairs. He is the Convener, Advocacy for Better Leadership (ABEL), Nigeria.
Adekoya Boladale wrote via adekoyaboladale@gmail.com. Please engage on twitter @adekoyabee and Facebook www.facebook.com/adekoyabee
Disclaimer
It is the policy of Newswirengr not to endorse or oppose any opinion expressed by a User or Content provided by a User, Contributor, or other independent party.
Opinion pieces and contributions are the opinions of the writers only and do not represent the opinions of Newswirengr.