Red Alert: Nigerian Airport Workers Sensitized On Ebola Virus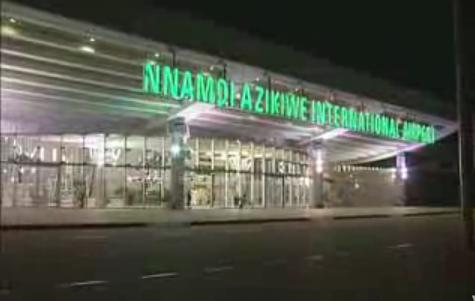 Workers from different agencies operating at the Murtala Muhammed Airport, Ikeja and the Nnamdi Azikiwe International, Abuja were sensitized by Port Health officials on the dangers posed by the ebola virus and how to prevent the spread of the virus in the work place, home and the community.
The awareness campaign was carried out to complement other measures already put in place by Port Health at the country's international airports to prevent the presence and spread of the ebola virus in Nigeria.
Speaking in Abuja, the Director, Port Services of the Federal Ministry of Health, Dr Sani Gwarzo charged Aviation stakeholders to be abreast of dangers posed by the ebola virus and how to prevent the spread of the virus in the airport.
At MMA for example, Port Health personnel have been deployed to the two arrival halls for the purpose of testing arriving passengers for signs and symptoms of the
deadly virus. Arriving passengers are to be processed first by Port Health personnel who are expected to carry out necessary tests on every passenger with special devices that do not permit physical contact. Those found to be free of any signs or symptoms would proceed to the immigration area for other formalities.
A holding area has been provided at the tarmac for suspected cases while index cases are expected to be isolated in a designated area outside the airport for further examination and treatment. In attendance at the awareness campaign were officials from airlines, Immigration, Customs, NDLEA, Nigeria Police Force, handling companies, FAAN and NCAA, among other agencies at the airport.
The guest speaker at the well attended event was Dr (Mrs) Alex-Okoh, Head of Port Health, Lagos, who was assisted by Dr W.T. Haggai, Acting Head of Aeromedical Standards of the Nigerian Civil Aviation Authority (NCAA).
FAAN wishes to assure all travellers and airport users that their safety and security remain our priority and measures have been put in place to ensure these.