Ebola Outbreak 'Moving Faster Than Efforts To Control It', Says WHO Chief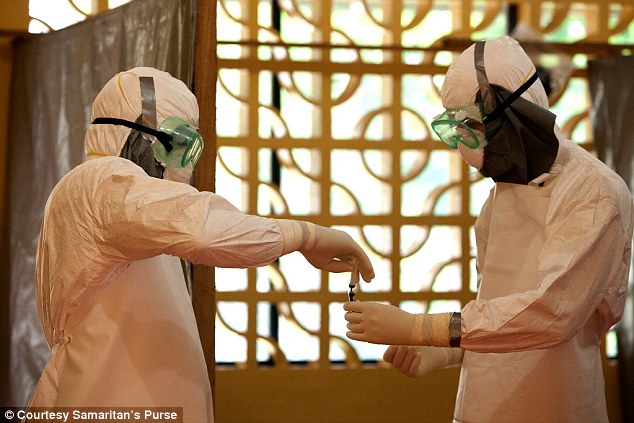 As Sierra Leone and Liberia declared states of emergency this week, a summit between the presidents of Liberia, Siera Leone, Guinea and the World Health Organisation underlined a renewed sense of urgency over the largest ever epidemic of the disease, which has so far claimed 729 lives.
"This outbreak is moving faster than our efforts to control it," Margaret Chan, head of the global health body, said on Friday following a crisis meeting in Guinea's capital of Conakry.
"If the situation continues to deteriorate, the consequences can be catastrophic in terms of lost lives but also severe socioeconomic disruption and a high risk of spread to other countries."
Chan added that the longer the virus circulated, the more it became a public risk: "Constant mutation and adaptation are the survival mechanisms of viruses and other microbes. We must not give this virus opportunities to deliver more surprises."
WHO said the summit "must mark a turning point". A $100m fund will be used to back an emergency plan by all three countries.
Guinea ranked last in a 2011 World Bank study of beds per capita, and Liberia and Sierra Leone are both recovering from almost two decades of uninterrupted civil war. The already weak health services are over stretched and have struggled to cope.
Spread through contact with bodily fluids of infected patients, bush meat or surfaces, Ebola has no known cure or vaccine, although early detection gives a greater chance of survival. Symptoms may take up to 21 days to appear.
In Guinea, where the outbreak started, cases have now been confined to the forested interior region. But health officials there said new hotspots have flared up, fuelled by cross-border trade and family ties.
"Yesterday we had a case of a man who fell ill while in Liberia. He came back home to Macenta [the disease epicentre] so his family could look after him. They took him to hospital thinking it was malaria, and only there discovered it was in fact Ebola," said Sakouba Keita, the ministry of health official directing the country's Ebola response.
Bah Mamdou, a taxi driver in the frontier town of Nzérékoré, said he had to continue plying his trade across the border to earn an income. "The way I see it, either I die of starvation or I die of Ebola. I won't take any passengers that have the symptoms but in most cases it's malaria," whose early symptoms mimic those of Ebola, and kill thousands each year.
The response has been further hampered as NGOs have steadily reduced support staff in the affected countries. They include WaterAid and Samaritan's Purse, a medical charity where two US doctors have contracted the disease. "My gut instinct is that it's going to get worse before it gets better, and we can't afford to take those risks anymore," the director of another organisation told The Guardian.
"If you leave behind even one burning ember, one case undetected, it could reignite the epidemic," Thomas Frieden, director of the US Centres for Disease Control and Prevention, told reporters this week. He said the situation could take three to six months to bring under control. "CDC along with others are surging to begin to turn the tide. It's not going to be quick. It's not going to be easy. But we know what to do _ so difficult as it is, it can be done"
The CDC said it would send a further 50 specialists to boost the several dozen more expected from the World Health Organisation.
In a region with communities are interlinked across porous borders, other countries are already tightening preventative measures. Nigerian officials began screening airport and seaport passengers this week after a Liberian man who collapsed in Lagos airport was later confirmed to have died of Ebola.
Further west, Ivory Coast set up four "surveillance posts" equipped with epidemiologists along its western border, where many maintain strong ties with Liberia. "For now we're on red alert, and we haven't ruled out closing our borders. We're obviously concerned and doing everything possible to prevent its spread," government spokesperson Bruno Kone said. Four women have been arrested for illegally selling bush meat in Yamoussoukro, the country's capital located near the centre, he added.
Health officials in Germany and France have advised against non-essential travel to the three affected nations, and the outbreak has had unexpected effects beyond its borders. A military spokesperson for the African Union said it had cancelled a Sierra Leonean battalion rotation to Somalia, where the organisation is battling Al-Shabab Islamists.