FIFA Rejects Suarez Appeal Against Ban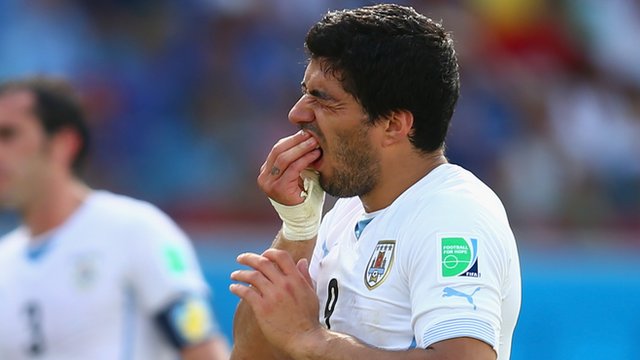 Estimated Reading Time: <1
World football governing body FIFA on Thursday rejected the appeal by Uruguay and Liverpool FC striker Luis Suarez against a four-month ban from all football-related activities for biting.
Suarez who was also banned for nine international matches, was punished for biting Italy's Giorgio Chiellini during their first round group match at the 2014 FIFA World Cup in Brazil.
The Uruguayan Football Association had described FIFA's ruling as an "excessive decision'' for which "there was not enough evidence''
Both Suarez and the Uruguayan FA had appealed the June 25 decision by the FIFA Disciplinary Committee which followed the incident.
The FIFA Appeal Committee has now decided to reject the appeals lodged by both the FA and the player, and confirmed the decision in its entirety.
Suarez can now make a further appeal to the Court of Arbitration for Sport (CAS), as confirmed by the Appeal Committee.
"The relevant decision is not yet final and binding, i.e., an appeal to CAS is still possible by the player and/or the Uruguayan FA, subject to certain conditions.
"This is in view of article 67 paragraph 1 of the FIFA Statutes,'' the committee said. The football's global governing body had also imposed a fine of 100,000 Swiss Francs (about £65,000) on Suarez. The striker has since then apologised for his behavior, while Liverpool FC have also since been in transfer negotiations with Spanish giants FC Barcelona.
FC Barcelona have told Liverpool FC they are willing to meet a buy-out clause of £75 million to sign the 27-year-old.