PDP Advocates For A 30% Youth Inclusion In Governance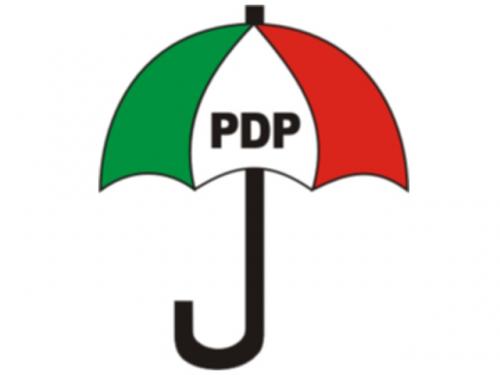 Youths of the People's Democratic Party (PDP) have thrown their weight behind the National Youth Leader of the party, Hon. Abdullahi Maibasira in an ongoing advocacy campaign for 30% youth inclusion in elective and appointive positions of governance at all levels.
Speaking over the weekend at a town hall meet hosted a group under the aegis of Rethink Nigeria, an ideas driven group of young professionals affiliated to the PDP, expressed their commitment and support for the Youth Leader in his quest to provide leadership for youths within the party.
The event also provided a platform for young leaders within and outside the PDP to engage the National Youth Leader on a broad range of issues from politics to security and youth employment among other issues. Representation at the gathering cut across youth leaders, civil society organisations, the media and several PDP youth aspirants according to Paschal Metuh, Volunteer Spokesperson of the group.
Abdullahi commended the group for leading by example and taking the initiative to foster youth engagement and youth participation in politics. He encouraged Nigerian youths to be diligent in their pursuits, reaffirming his support for 30% youth inclusion in elective and appointive positions.
He also took time to extol the efforts of the PDP to entrench democracy in Nigeria."The PDP is the only political party in Nigeria that guarantees a level playing ground without Godfatherism. I and the PDP do not stand for Godfatherism", he said.
Some of the PDP youths vying for political offices who were present at the interface include, Hon. Tonye Pricewill (Governorship aspirant, Rivers Sate), Hon. Preye Okaba (Aspirant, Bomadi Local Government Council, Delta State), Hon. Adeyanju Tosin (Federal House of Representative aspirant, Kaba Federal Constituency Kogi State), Mr. Uche Chuta (Governorship aspirant Abia State) and many others.