ALERT! Boko Haram Plans To Attack Abuja With Petrol Tankers Loaded With Improvised Explosive Devices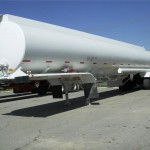 Estimated Reading Time: <1
The Coordinator of the National Information Centre, Mike Omeri, managing information about terrorists and their attacks on Nigeria has stated that a tanker is to be deployed for Abuja by insurgents.
Omeri  who cautioned residents  Wednesday to be on a high alert at the National Orientation Agency office while briefing newsmen, warned that the insurgents plan to attack crowded areas.
The National Information centre is made up of the State Security Service, the Nigerian Military and the Police managing information concerning the dreaded Islamic sect, Boko Haram.
Within the last months, Boko Haram insurgents have carried out two major attacks in the Federal capital, killing scores of people in Nyanya, an outskirts of Abuja.